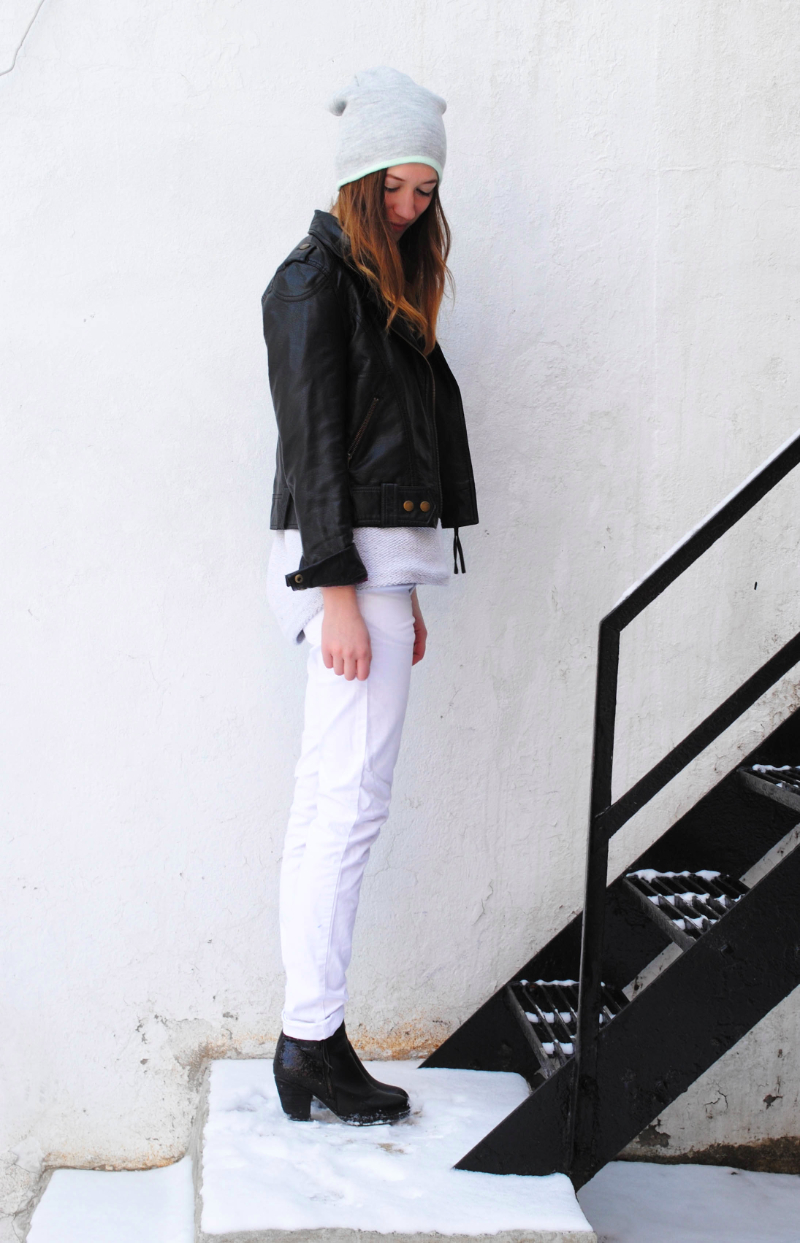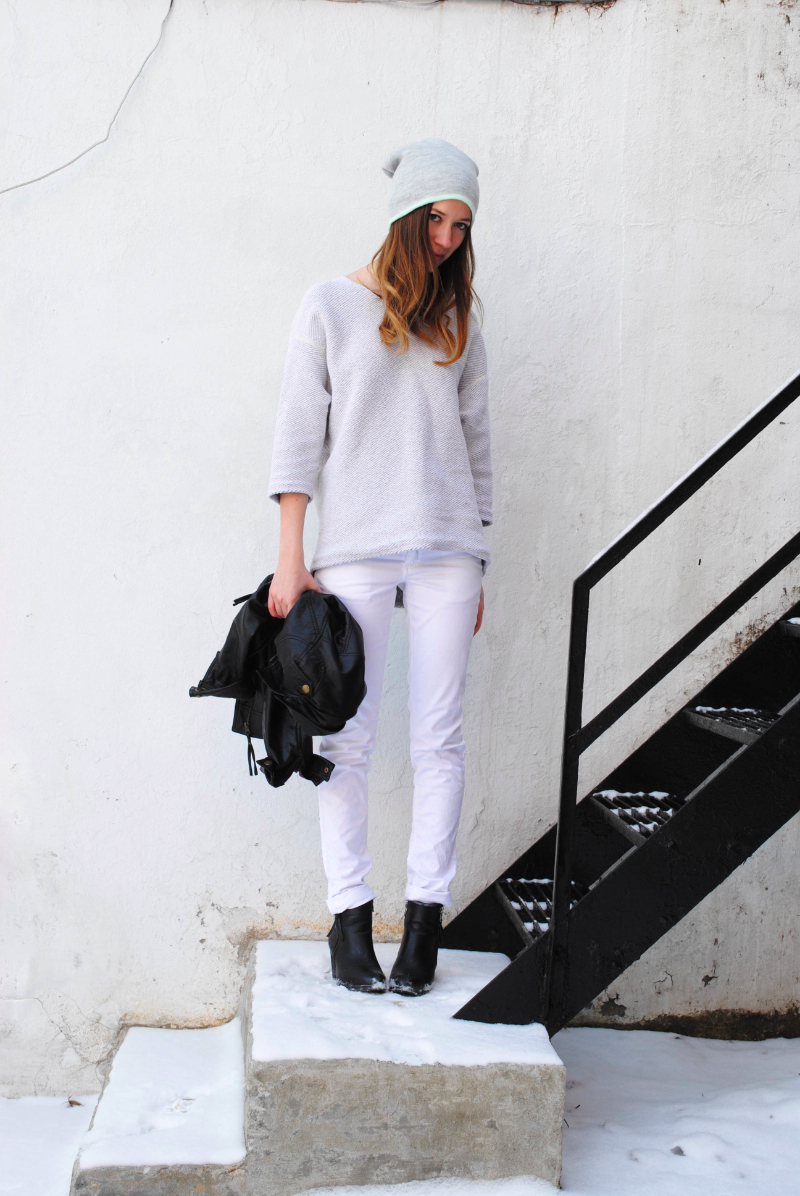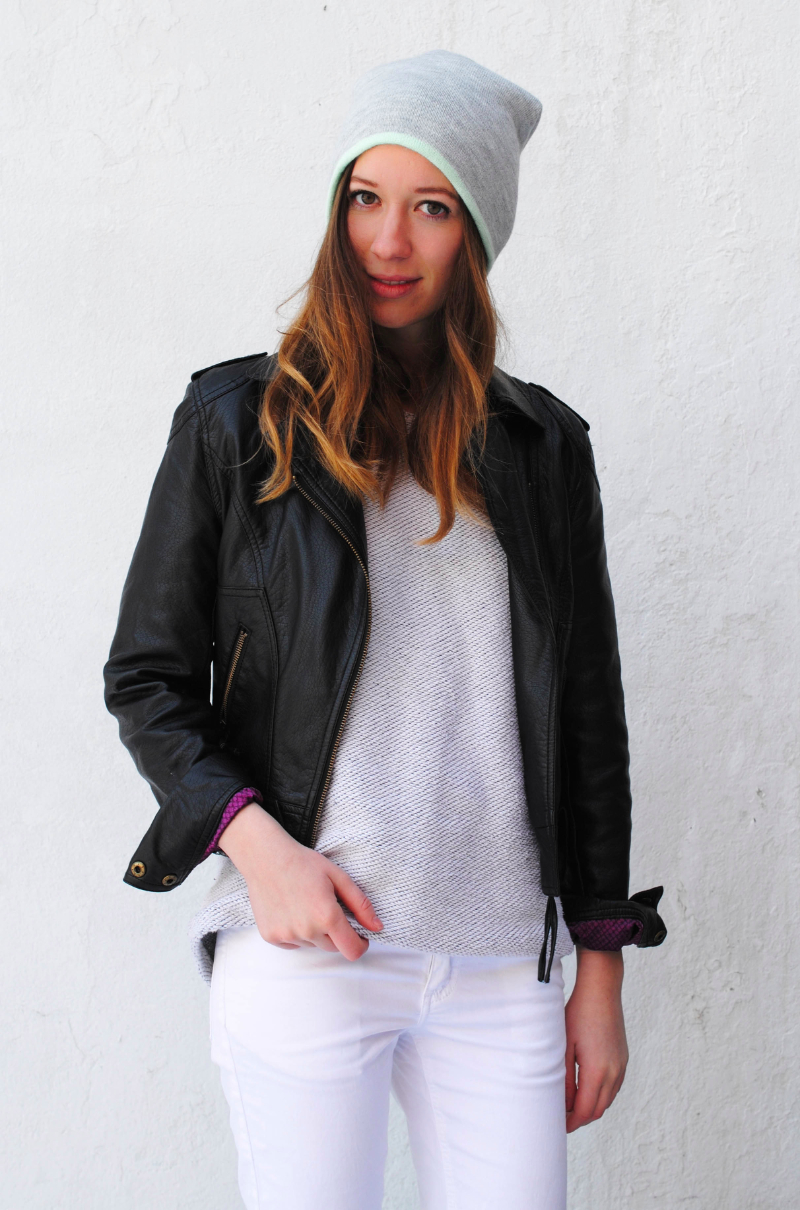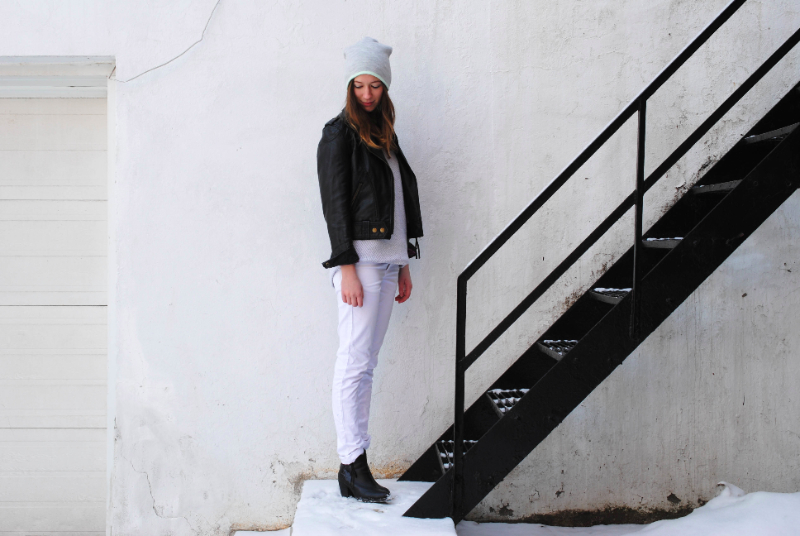 Cheap Monday jeans. American Apparel sweater. Twik coat. Call it Spring booties. Asos beanie.
Yep, went outside again, how crazy am I, right?
I love the idea of wearing white pants in winter, I kinda blend in with the nature and l love it. People might mistake me for a big snowflake or something. How cool, right? Because being a snowflake is very trendy, okay!
De retour dehors, oui je suis totalement folle.
J'aime bien l'idée de porter des pantalons blancs en plein hiver, cela me donne l'impression d'être en harmonie complète avec la nature. Les gens peuvent d'ailleurs me confondre avec un gros flocon de neige ou quelque chose du genre. Chouette, non? Parce que oui, être un flocon de neige est totalement tendance, d'accord!
Photos: Anik Lacasse-Richard