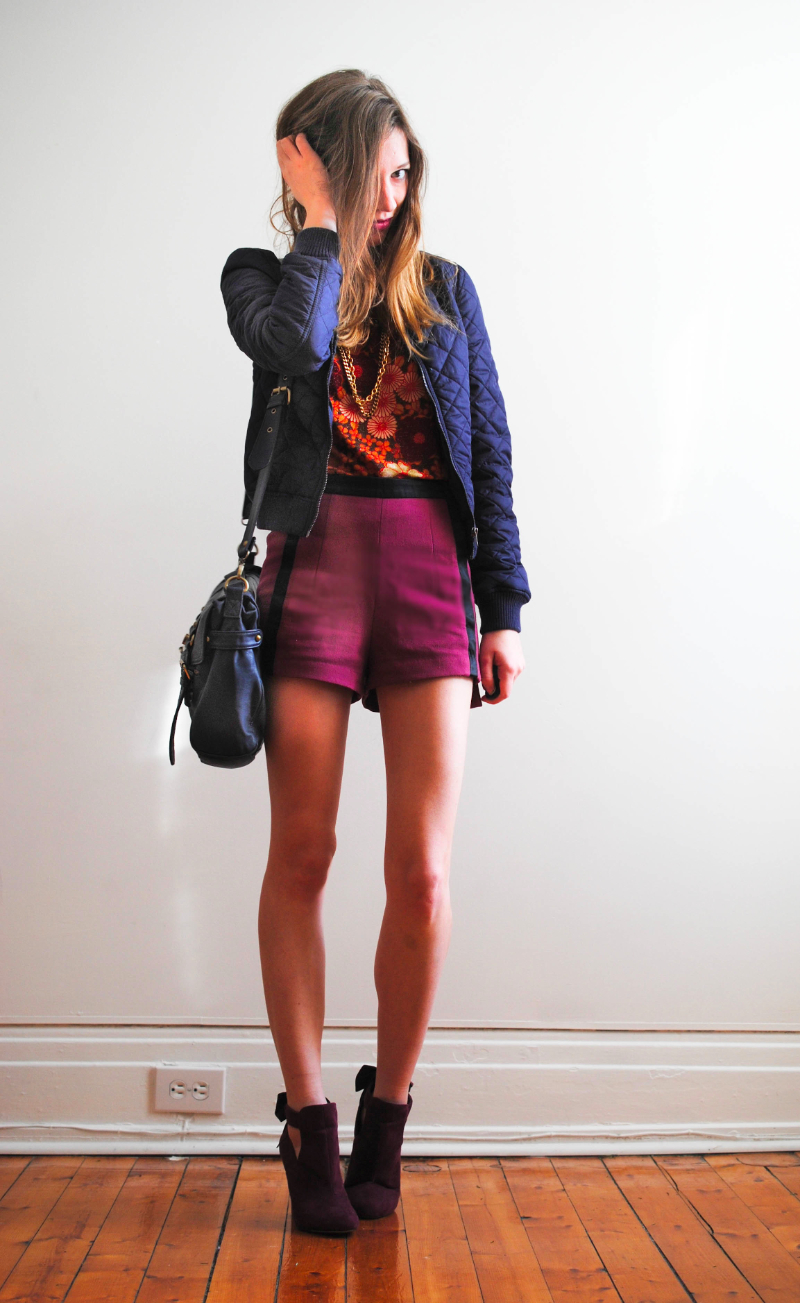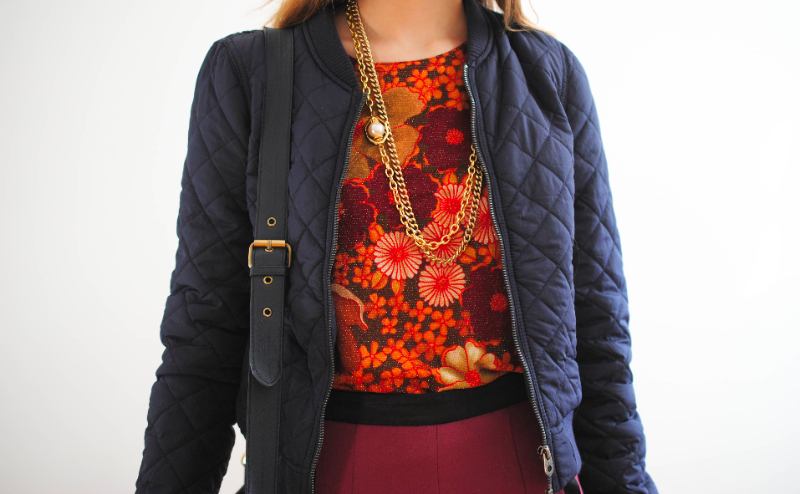 Vintage top from Shoppalu. H&M jacket and shorts. Vintage necklaces. Call it Spring heels.
Ok ok, I hear you. What the heel am I doing wearing shorts in december? I know, bad timing, but fashion is art, and sometimes art is unpredictable. If I would wear that outside I would totally add stockings, don't panick. I just liked the outfit like that, is that a crime?
D'accord d'accord, on ne panique pas. Qu'est-ce que je peux bien faire à porter des shorts en décembre, n'est-ce pas? Je sais, ce n'est pas le meilleur moment, mais comme vous savez, la mode fait partie de l'art, et l'art est quelque fois imprévisible. Ne vous méprenez pas, si j'avais à sortir de la maison j'ajouterais des collants, je ne suis pas suicidaire quand même. Seulement, j'aimais bien la tenue comme cela, ce n'est pas un crime, non?