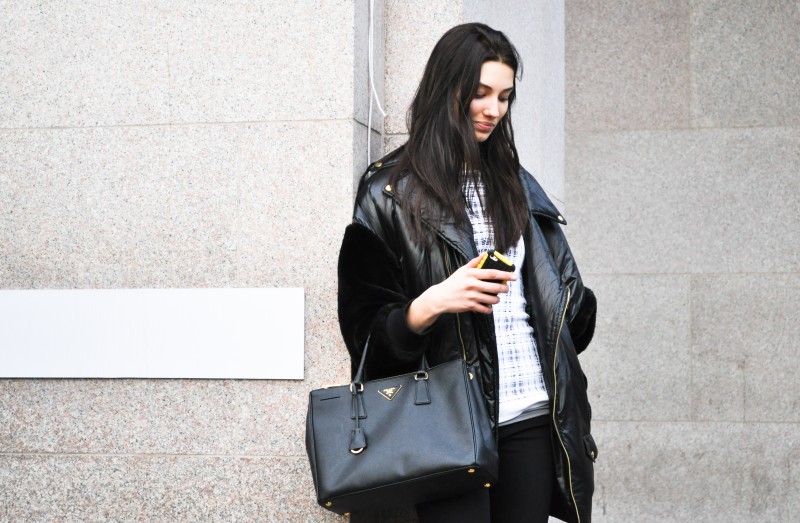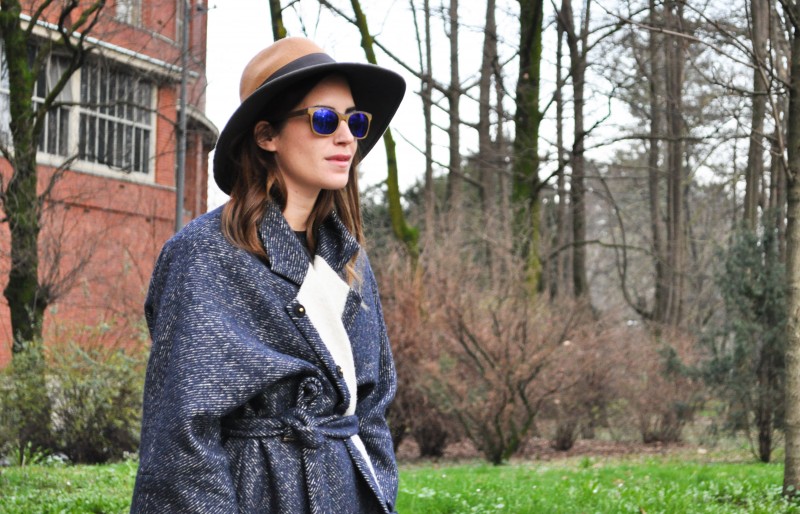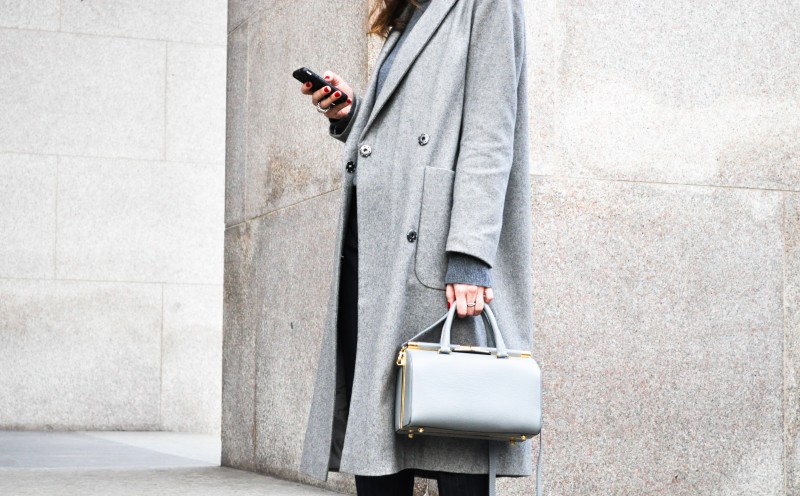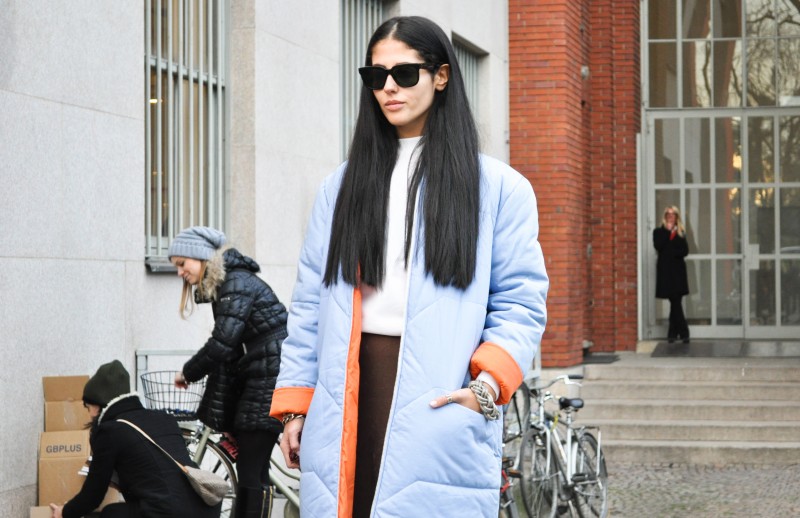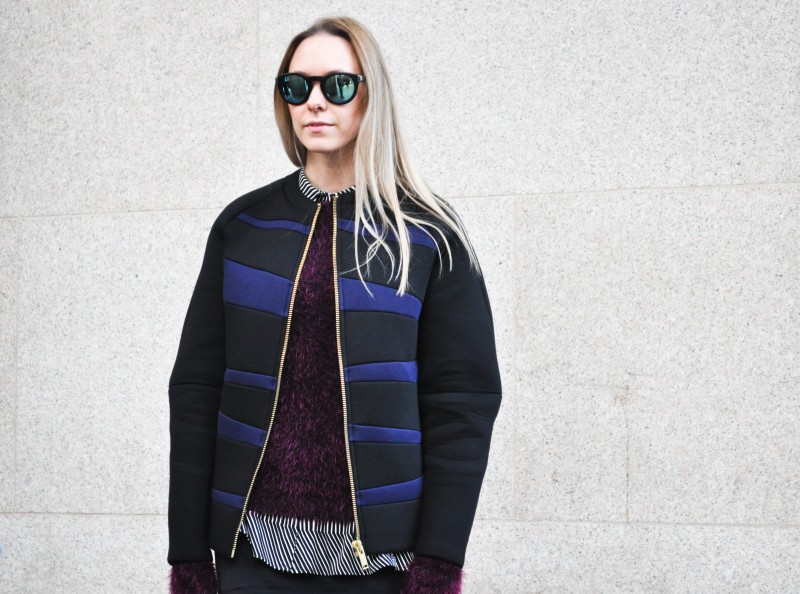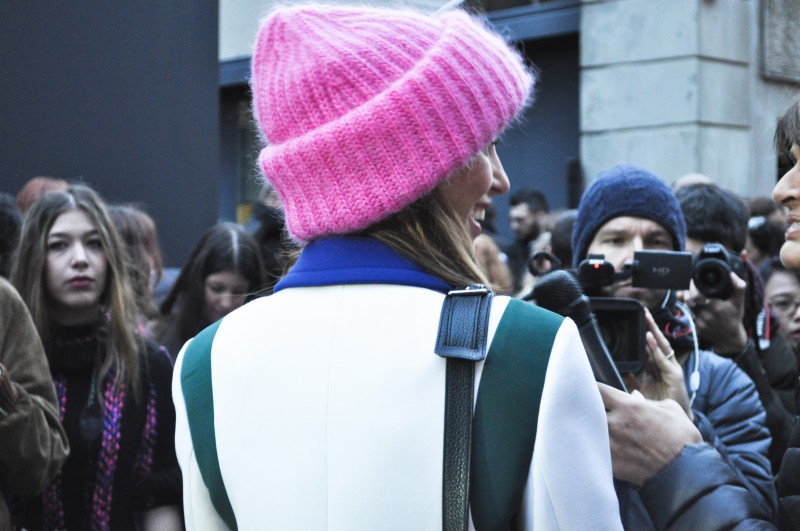 A friend was (and still is) in Milan during fashion week and offered me some exclusive streetstyle pictures that he took and I just couldn't say no. Here are 5 lessons to remember and learn from these pictures:
1. Coats are everything  2. A neon beanie can make your outfit pop in a crowd  3. Mirror sunglasses are still very on trend  4. Layer gray on gray on gray for an ultimate chic look  5. A belted coat is never out, never
Anything else you like about those photos? If so, do share.
Un ami était à Milan (et y est encore) au moment de la fashion week et celui-ci m'a gentiment offert quelques clichés qu'il a lui-même pris lors de son passage à certains défilés. Je n'ai pas pu résister à la tentation d'accepter l'offre et de vous les présenter. Voici donc 5 leçons à tirer de ces photos qui sont plus qu'inspirantes:
1. Tout réside dans le manteau lors de moments froids  2. Une tuque néon ajoutera le pop approprié à votre tenue et vous permettra de vous démarquer de la masse  3. Les lunettes miroir sont encore au goût du jour  4. La superposition du gris+gris+gris crée un look instantanément chic  5. Les manteaux avec ceinture ne se démoderont jamais au grand jamais
Y a-t-il autre chose qui vous plait, qui vous inspire dans ces photographies? Si oui, partagez!
Pictures taken by Jordan Bilodeau/edited by me
Read More