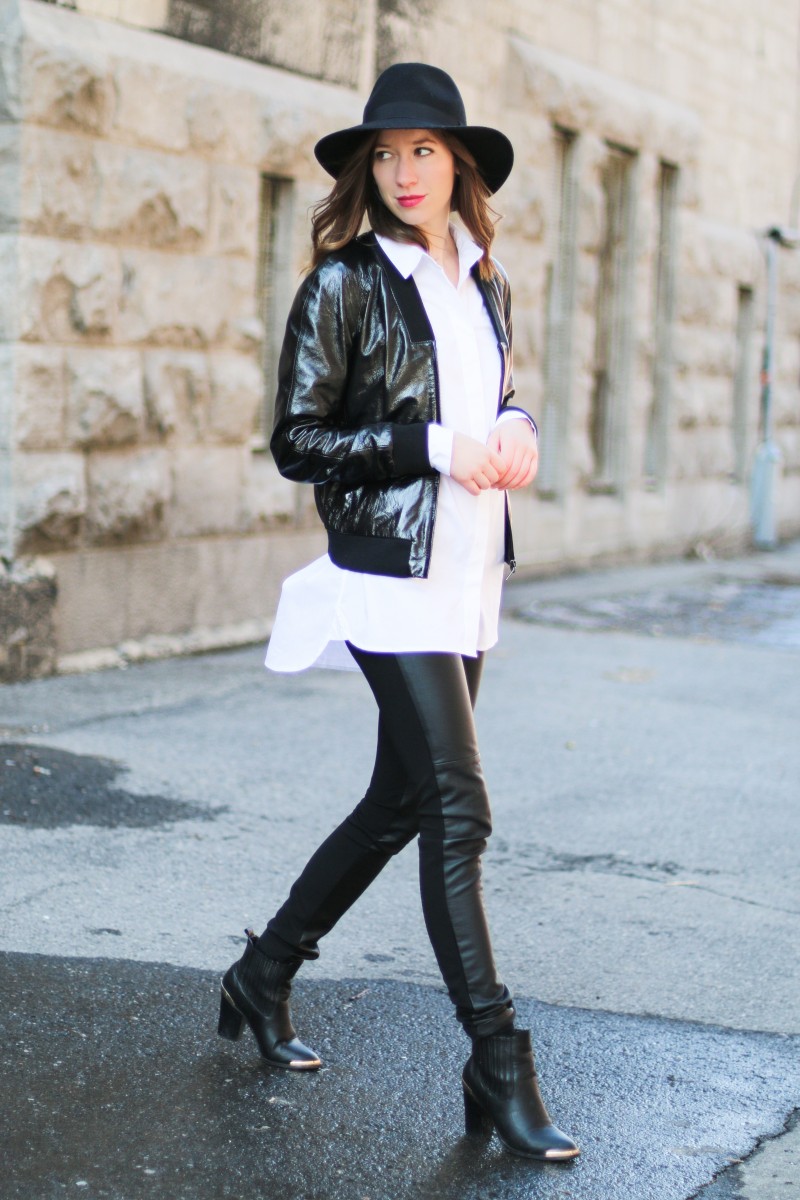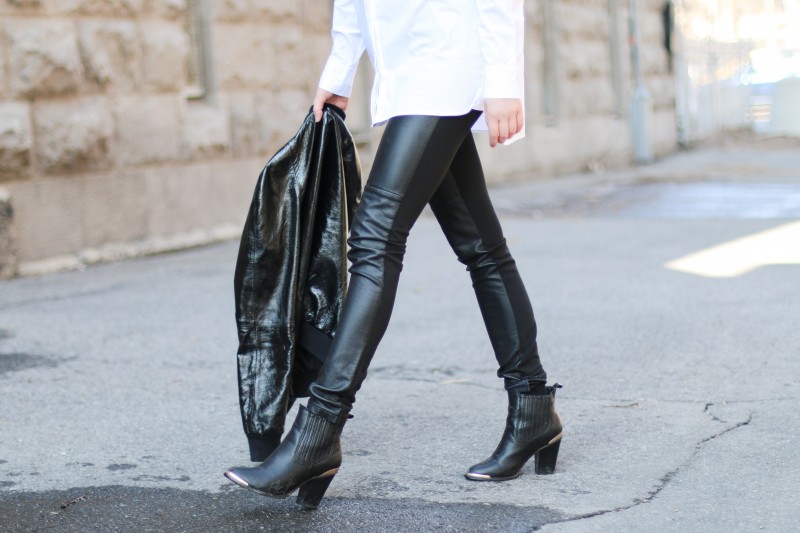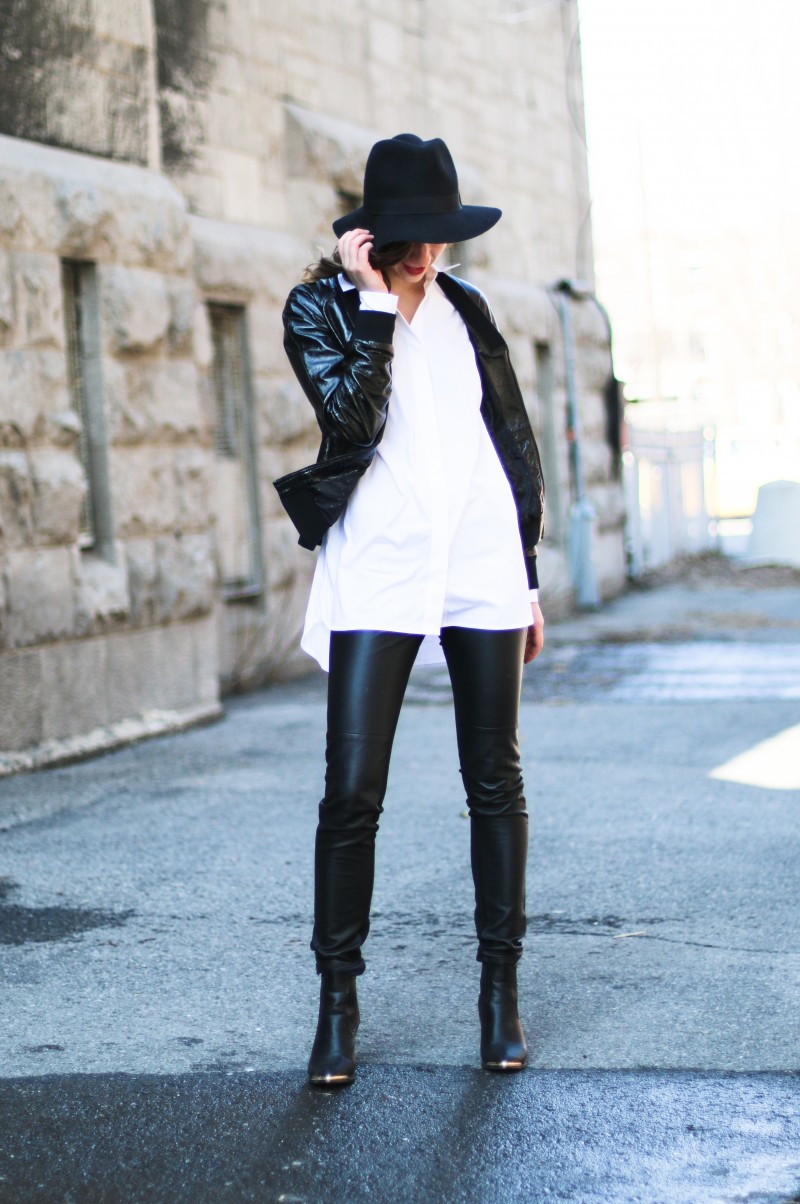 424 Fifth leather jacket and white shirt. H&M leather pants. Boohoo boots. Forever21 hat.
Wearing leather for Spring is totally doable. The fabric is mainly associated with autumn and winter, but you can recycle your favorite pieces and wear them during the warmer season. How? Add some spring colours into your outfit (I used a springish lipstick) and try to mix it with lighter fabrics (aka no knits). Boom, your leather is now spring ready in no time.
Psssst! If you like this 424 leather jacket, you can shop it right below!
Le cuir est généralement associé aux saisons plus froides, tels que l'automne et l'hiver, mais il est tout à fait possible de l'intégrer à vos tenues printanières. Comment? Vous n'avez qu'à ajouter une touche de couleur plus pimpante (j'ai utilisé du rouge à lèvre rose-mauve) et à ne pas le mélanger avec des textures lourdes (ce qui signifie PAS de tricots). En 2 temps 3 mouvements, votre tenue composée de cuir sera en accord avec la température et avec les tendances. Boom.
Pssst! Si vous aimez ce manteau en cuir 424 fifth, vous pouvez le magasiner ci-dessous!
Photos: Anik Lacasse-Richard
Read More