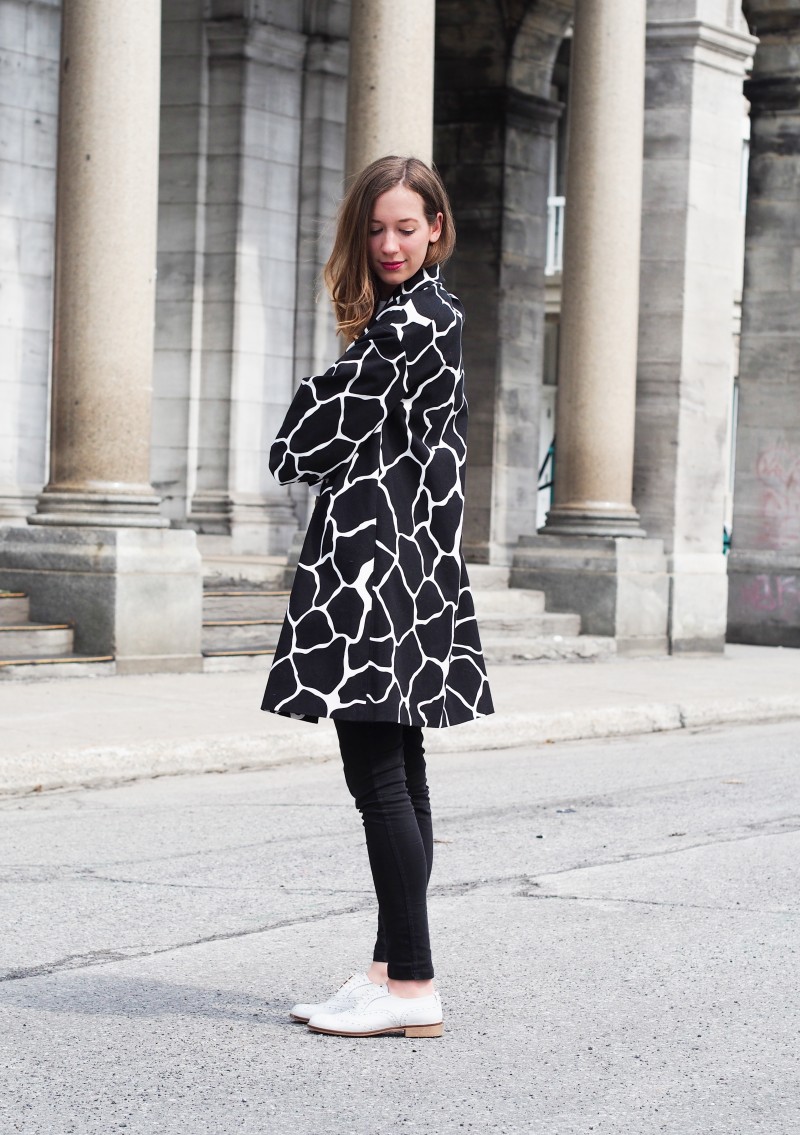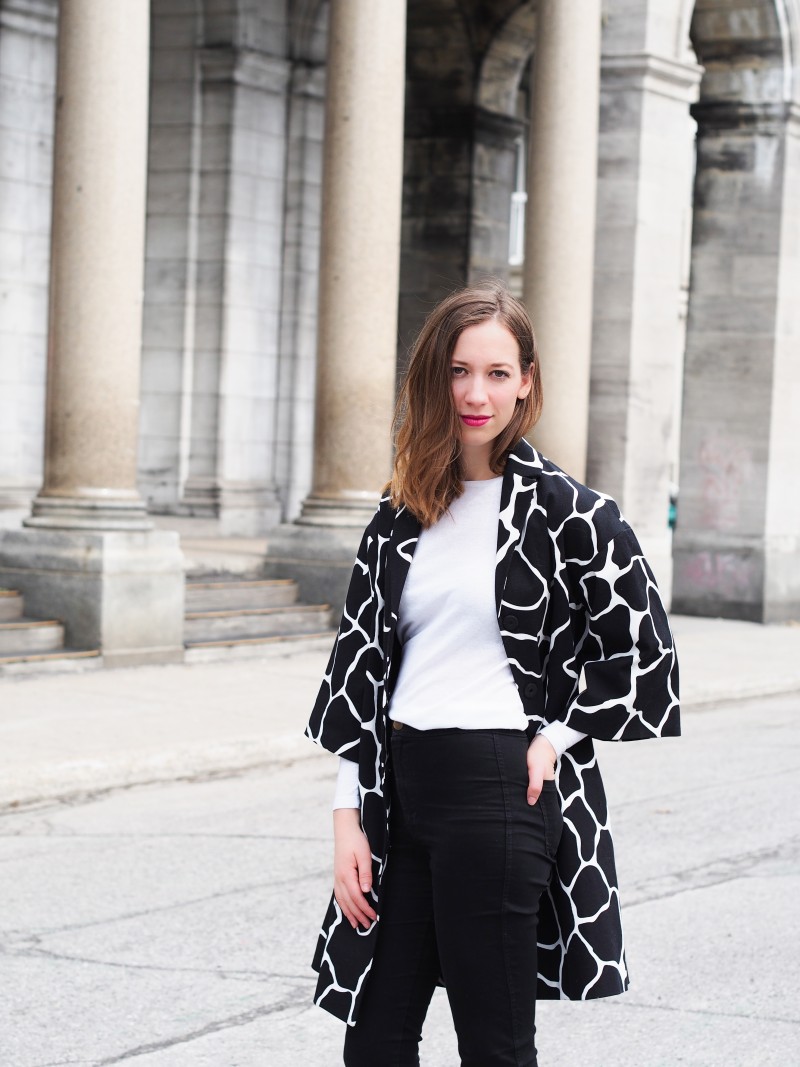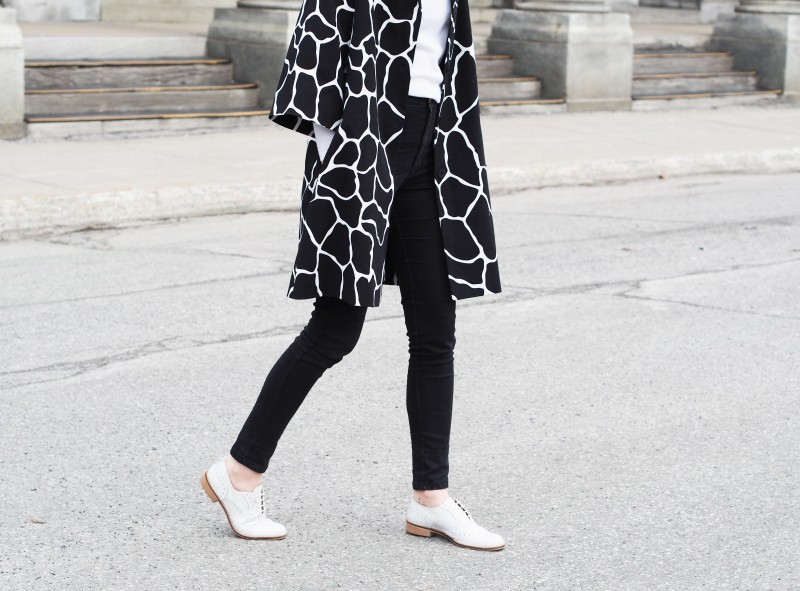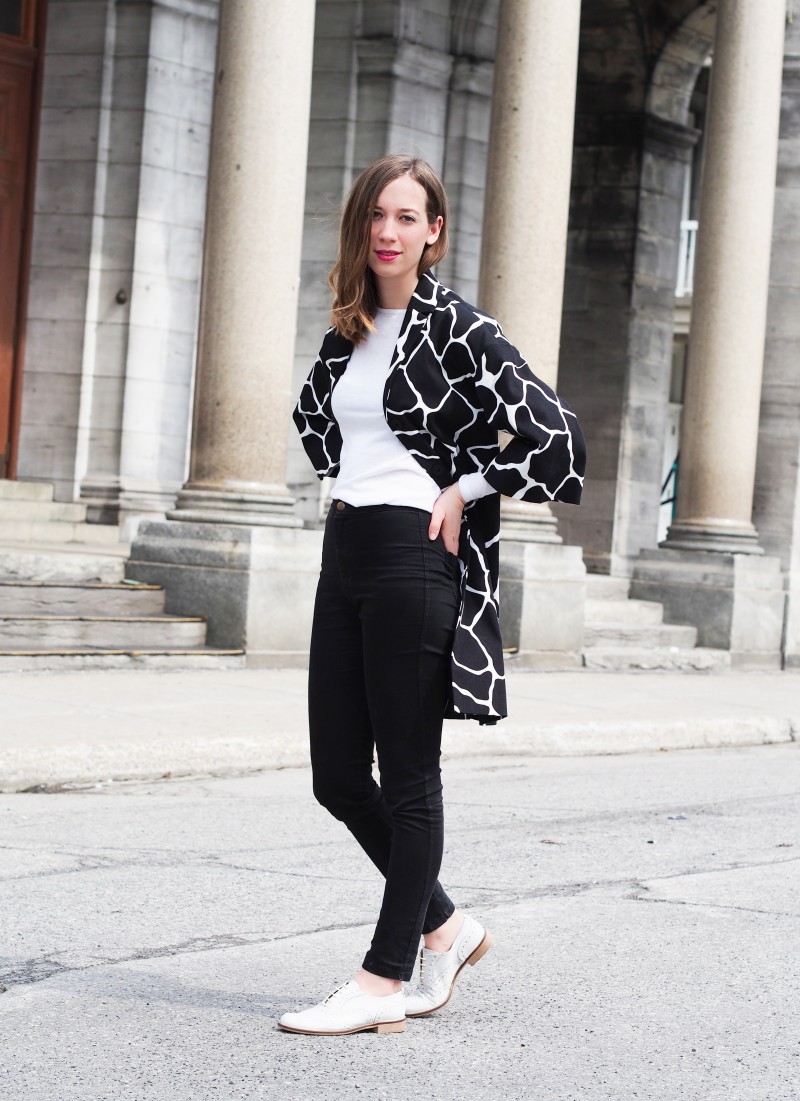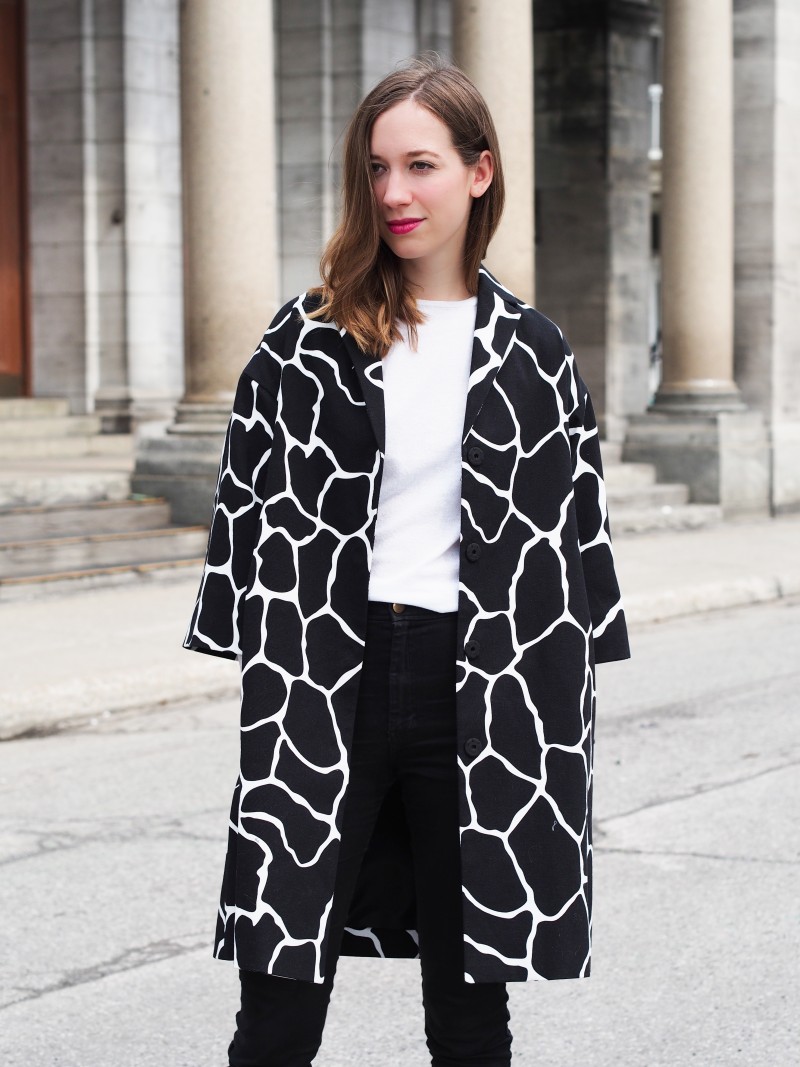 424 Fifth coat and top. Solective shoes via Capezio. American Apparel pants.
Moo! I'm a cow! Ok, but seriously, in a green field, would you have mistaken me for a real one? Ok no, but seriously this time, I absolutely like this animal printed coat. I may or may not have traumatized a few people in the bus with it, but hey, who cares. Cows don't care, do they? Pstt, I have a new pair of white loafers, swoon!
Meuh, je suis une vache! Ok, mais sérieusement, dans un champ tout vert, vous m'auriez pris pour une vraie? Ok non, mais sérieusement cette fois, j'adore ce nouveau manteau à imprimé animal. J'ai peut-être/surement traumatisé quelques personnes dans le bus hier lorsque je le portais, mais bon, on s'en fou non? Les vaches se foutent de tout de toute façon? Pstt, j'ai une nouvelle paire de souliers blancs pile pour ce printemps, la classe!
Photos prises par Carolane/éditées par moi
Read More