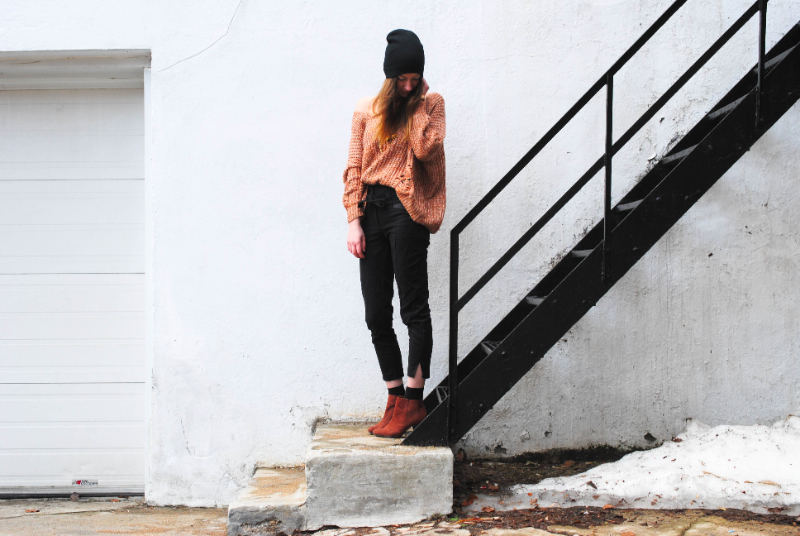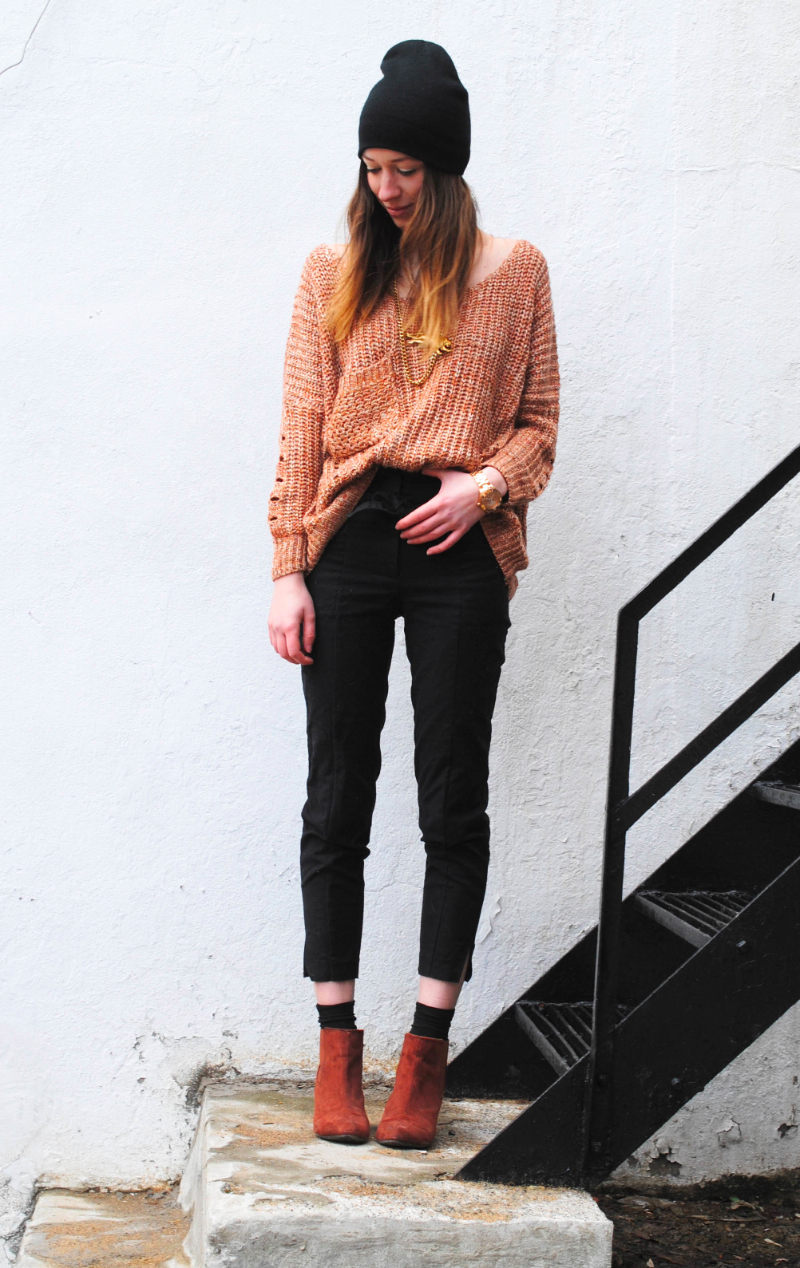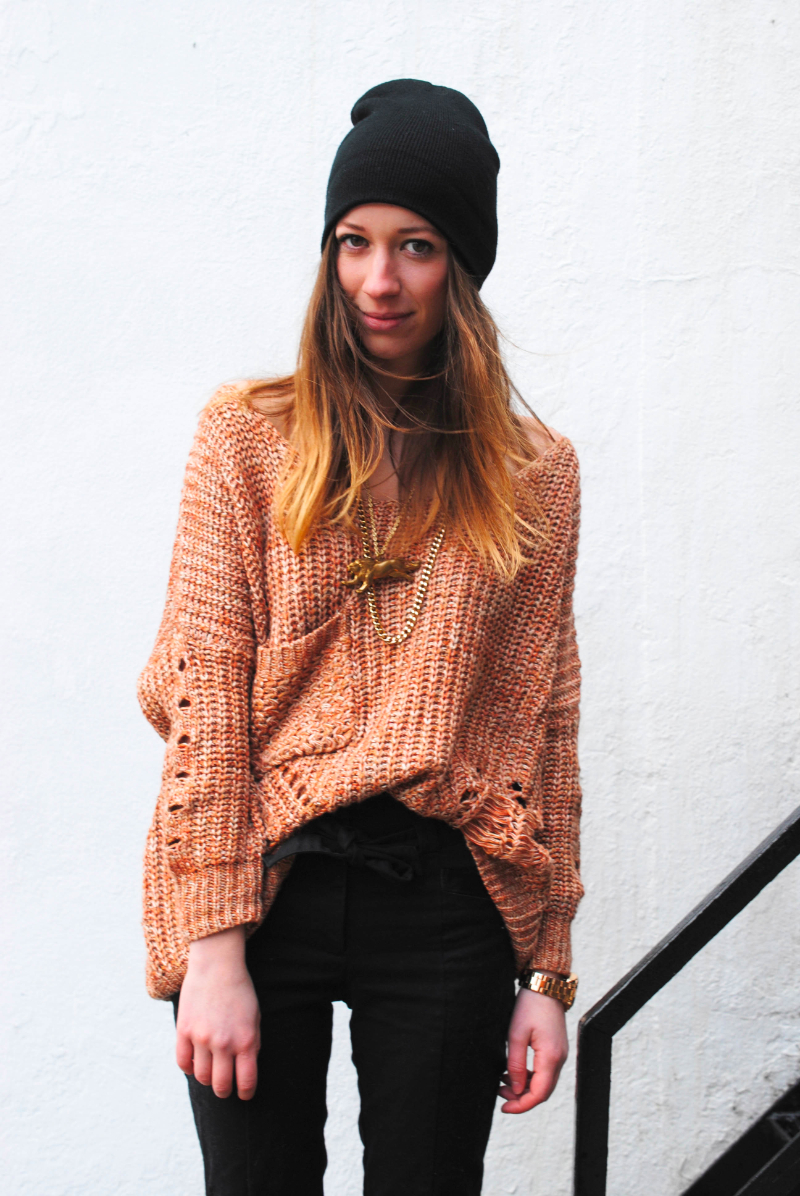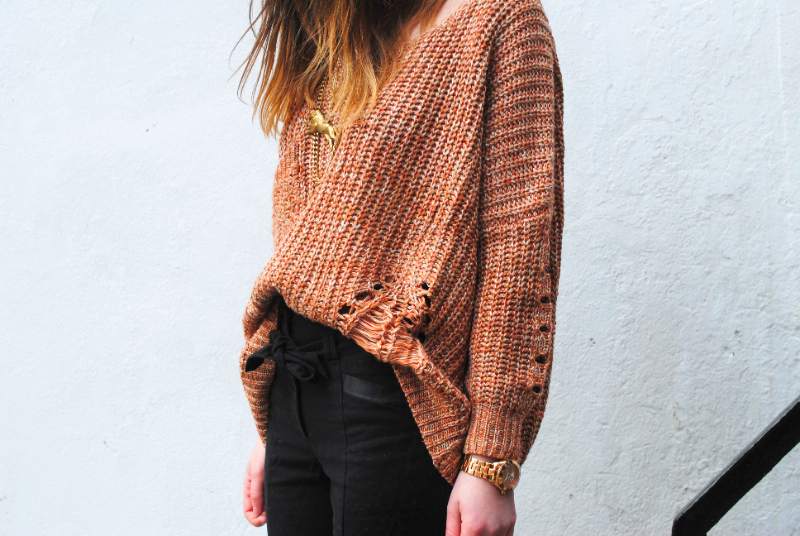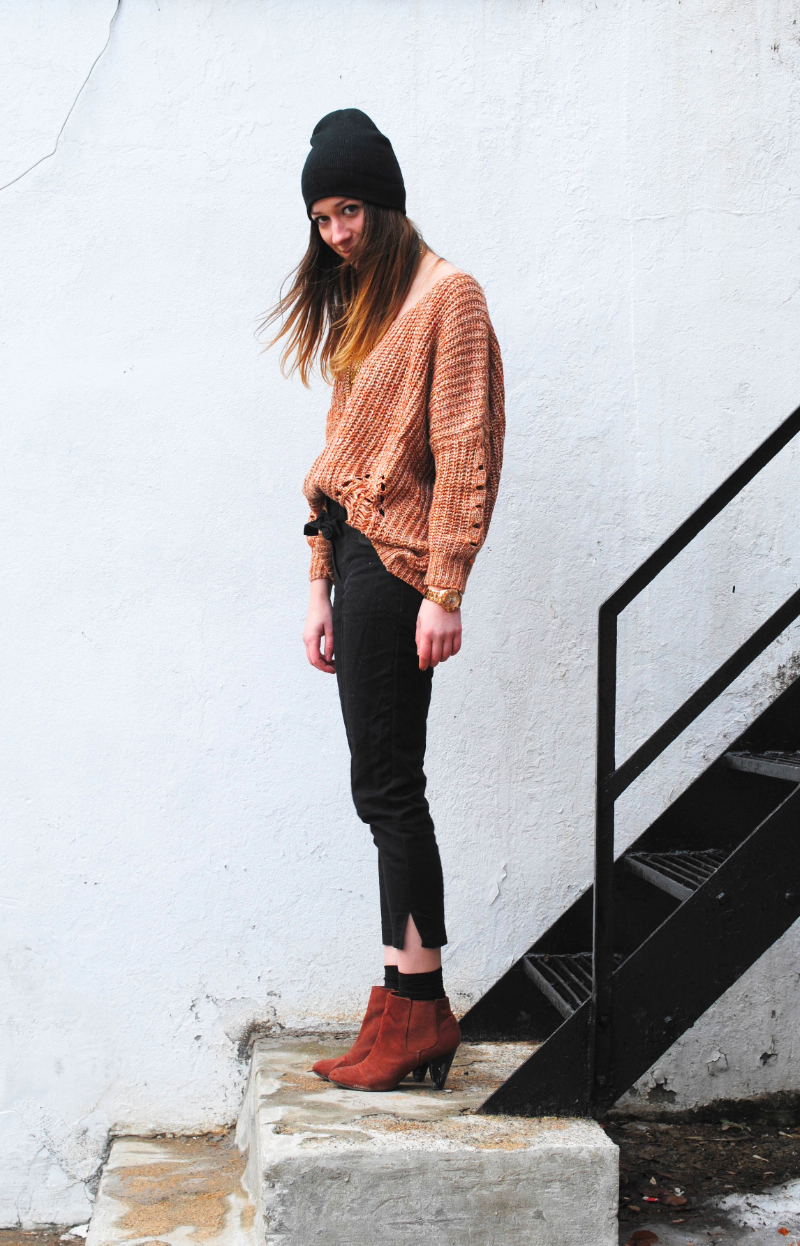 Knit from Suki. H&M pants and boots. American Apparel socks. Armani Exchange watch. Beanie from the Dollar Store.
I named this top "my coffee sweater" because it is the first thing I put on in the morning when I wake up. It is very comfy and makes me wanna spend the day at home with my cat, watching Netflix and drinking coffee.
J'ai surnommé ce chandail "mon tricot café", puisque c'est la première pièce de vêtement que j'enfile lorsque je me réveille le matin. Il est super confortable et me donne envie de passer la journée à la maison bien tranquille avec mon chat, d'écouter Netflix et de boire du café simultanément.
Photos: Anik Lacasse-Richard