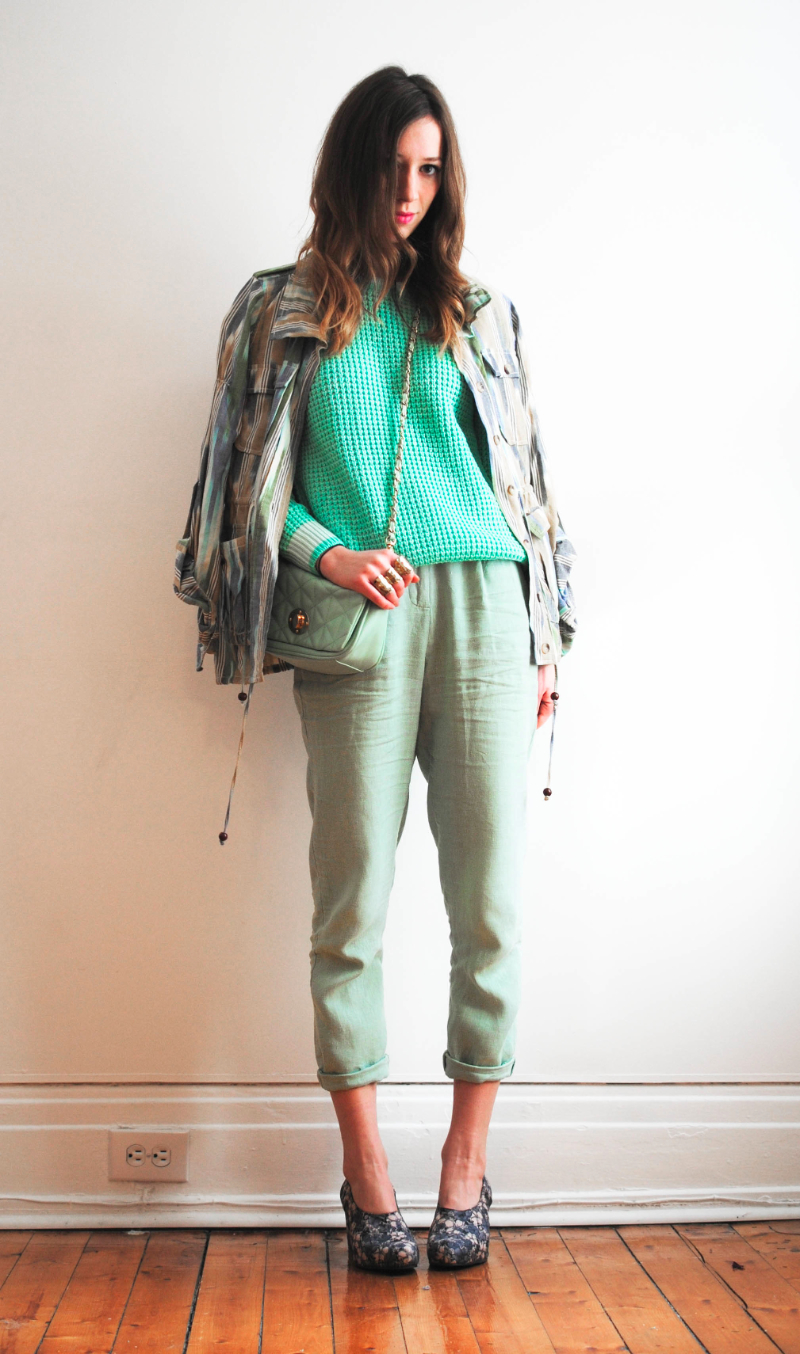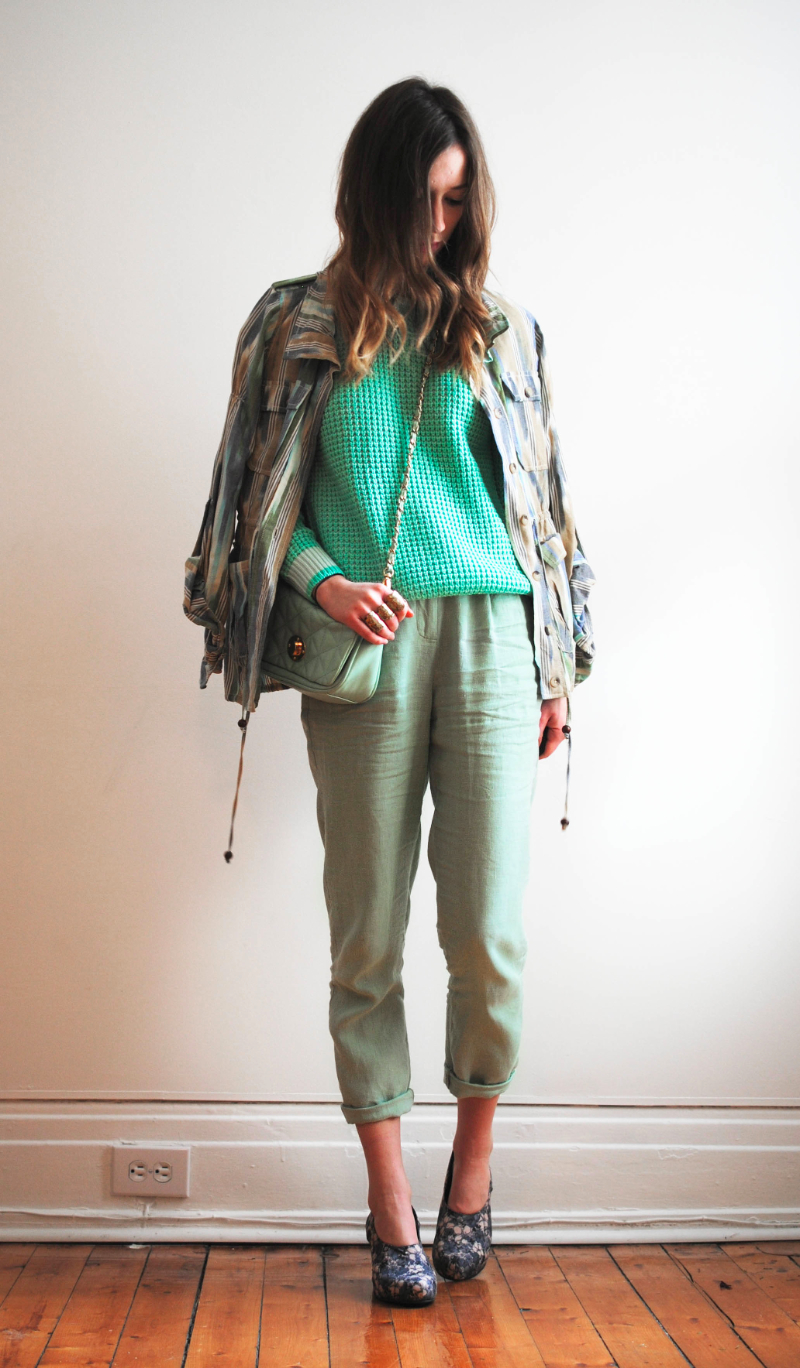 Obey coat from Off the Hook. Asos heels. American Apparel pants. Forever21 sweater and purse.
Feeling like a big menthos, which is a good feeling by the way. Fresh and minty, perfect to match the winter weather. I am actually using my own tips on how to forget you're in winter (here) by wearing pastel. Try it, it kinda tricks your mind a little.
Je ressemble un à un gros menthos sur ces photos, ce qui est une bonne chose en soi. Se sentir rafraichissante avec un petit twist de menthe est assez agréable. Aussi, j'utilise présentement mes propres trucs pour oublier l'hiver (juste ici), soi s'habiller de couleurs pastel. Essayez-le, cela fonctionne bien au niveau de la partie 'faire-semblant' du cerveau.