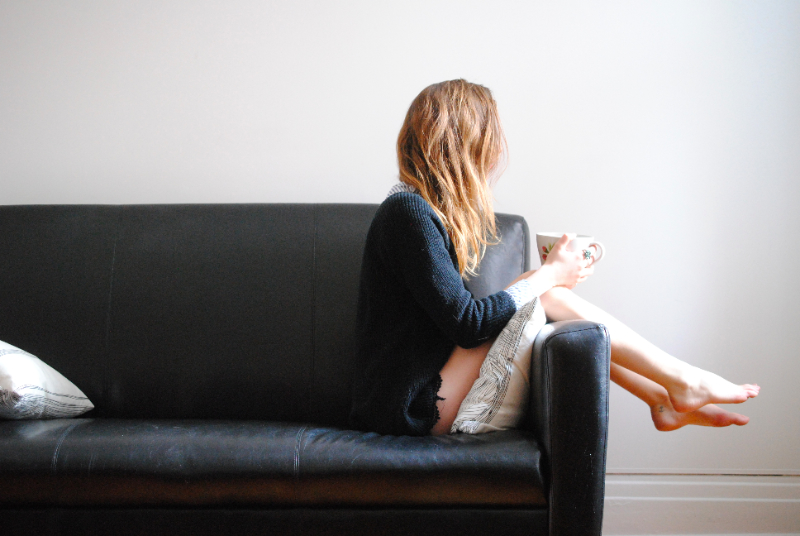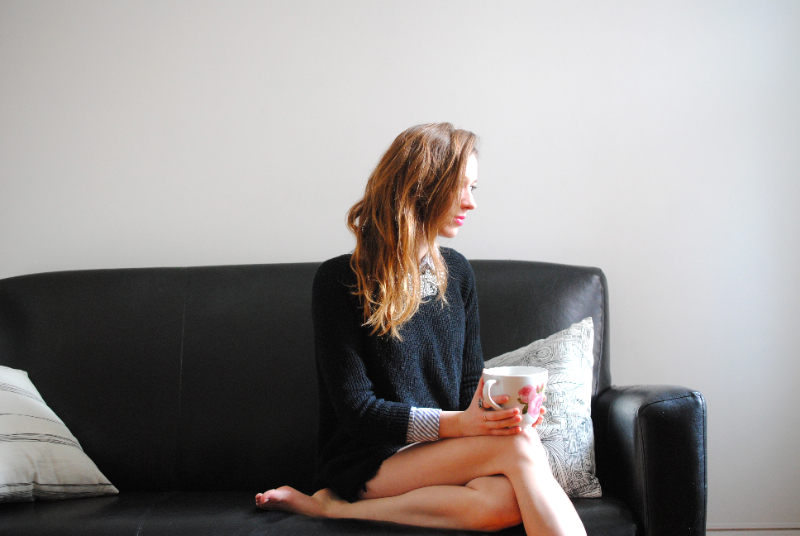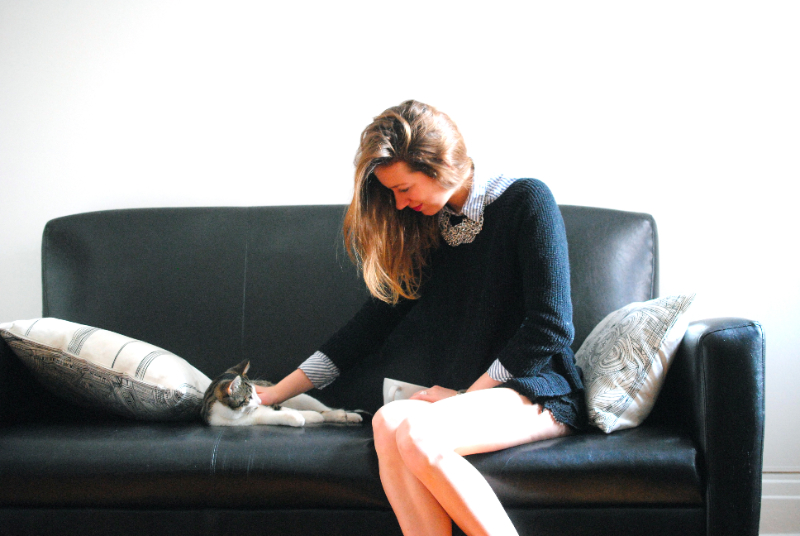 I am wearing: Zara sweater, Zara shorts, Forever21 blouse and H&M necklace.
Sunday mornings are for drinking tea and petting your cat. Especially when there is a beautiful sun out like this one. I reminds me that Spring is just around the corner, and therefore, it makes me really happy. On another topic, I've recently started to work out at my local pool (indoor, 'cause i'm not that crazy) and I really like it. The only problem is that I don't know what to do with my hair. With all the chlorine and my laziness (this means, not wanting to dry them right after my session), I end up with the kind of hair you can see on those pictures. I would appreciate any advice or help you might have for me on this topic. Graciaaaas!
Mes dimanches matin sont réservés pour des activités simples, tel que boire du thé et prendre soin de mon chat. Surtout lorsqu'une belle température comme celle d'aujourd'hui me sort du lit. Cela me rappelle que nous ne sommes qu'à quelques jours du printemps et, bien évidemment, cela me rend très heureuse. Sur un autre ordre d'idée, j'ai commencé à m'entrainer à ma piscine de quartier (intérieure quand même, je ne suis pas si cinglée) il y a de cela quelque temps et j'adore la sensation que me procure une séance de nage. Toutefois, j'ai un petit problème au niveau de mes cheveux, puisque je ne sais pas comment les coiffer suite à une session dans l'eau. Avec tout ce chlore et ma paresse à les sécher au séchoir, je me retrouve avec les cheveux rebelles, tel que vous pouvez apercevoir sur ces photos. J'apprécierais n'importe quel type de conseil quand à ce petit ennui. Merciiiii!
Read More