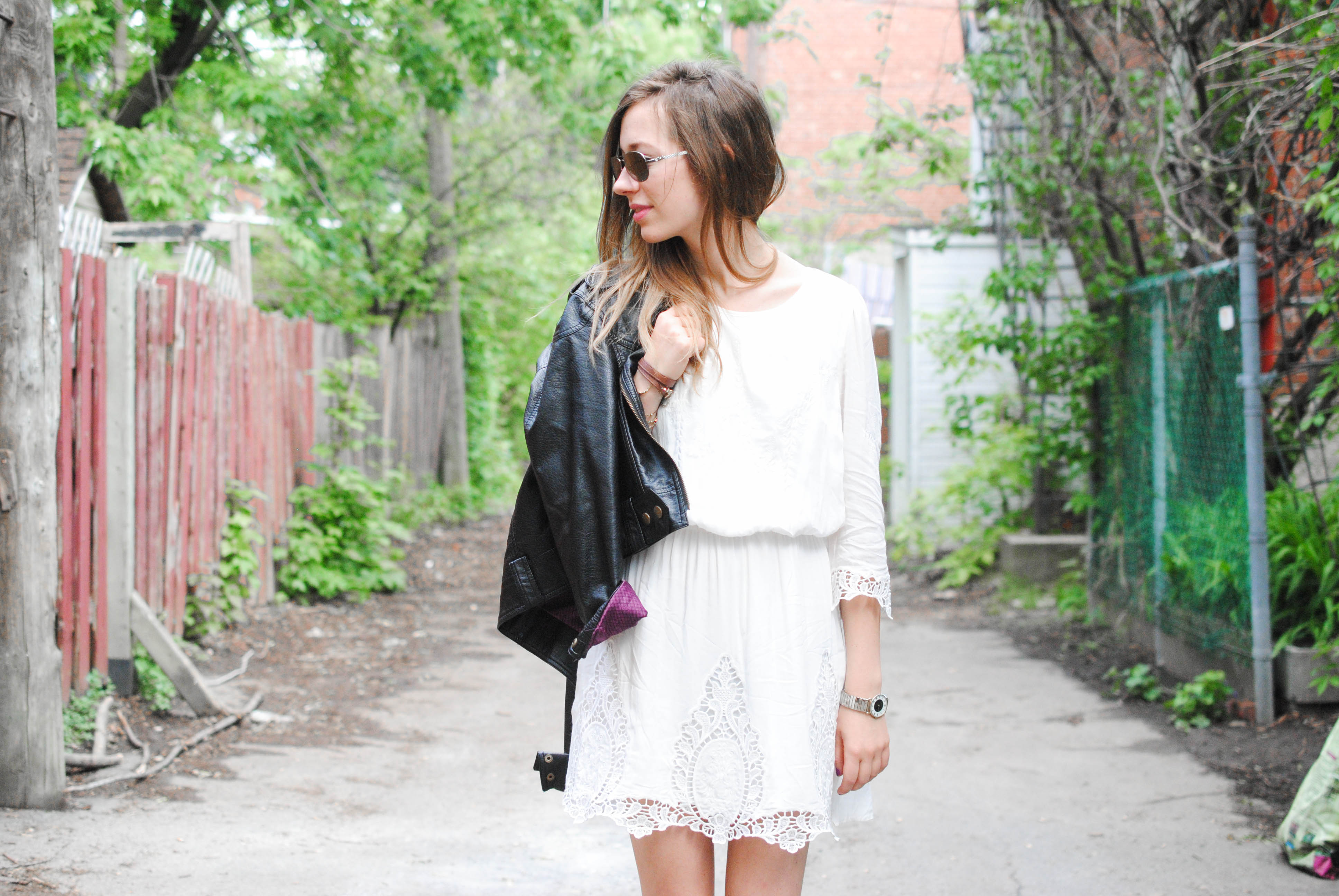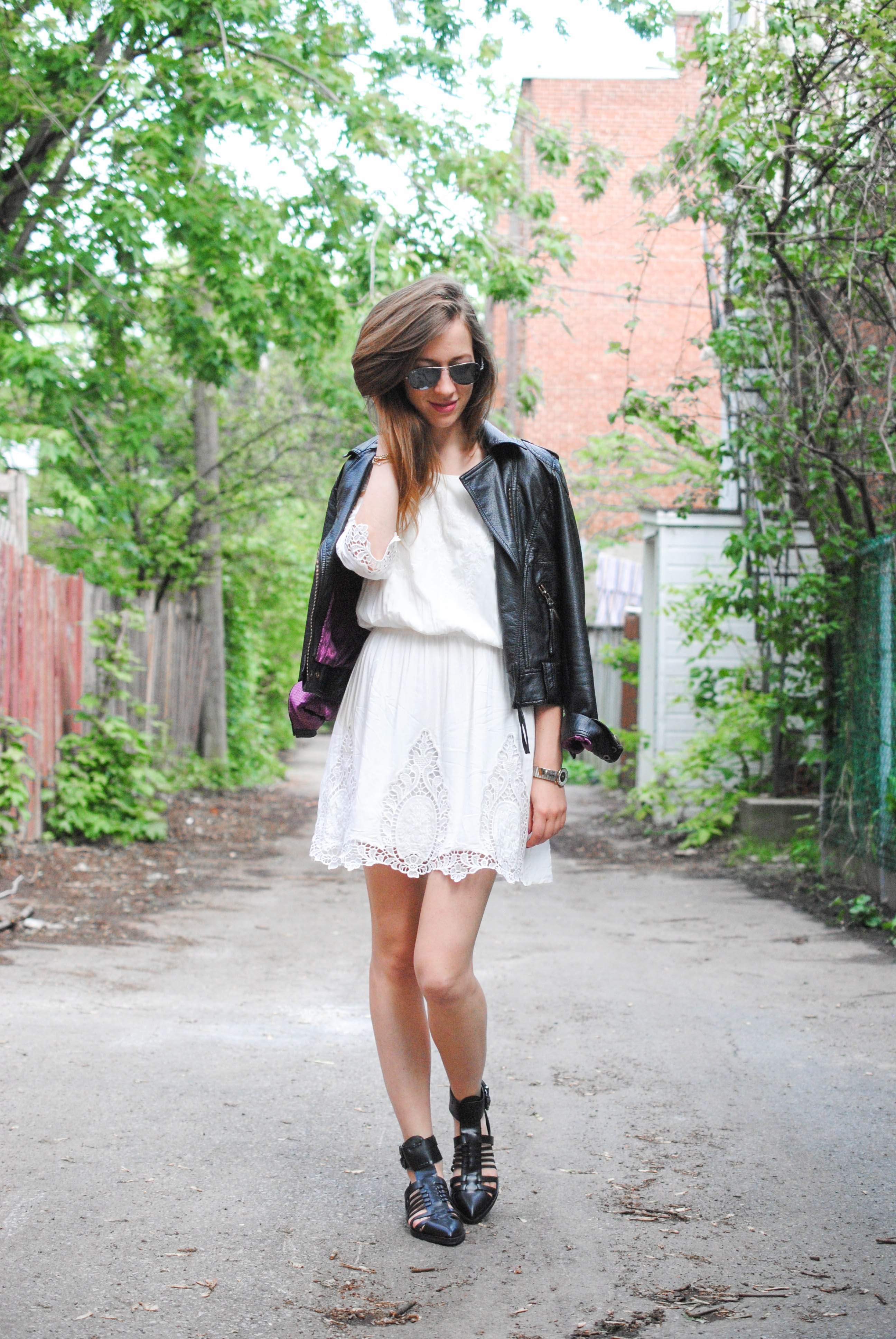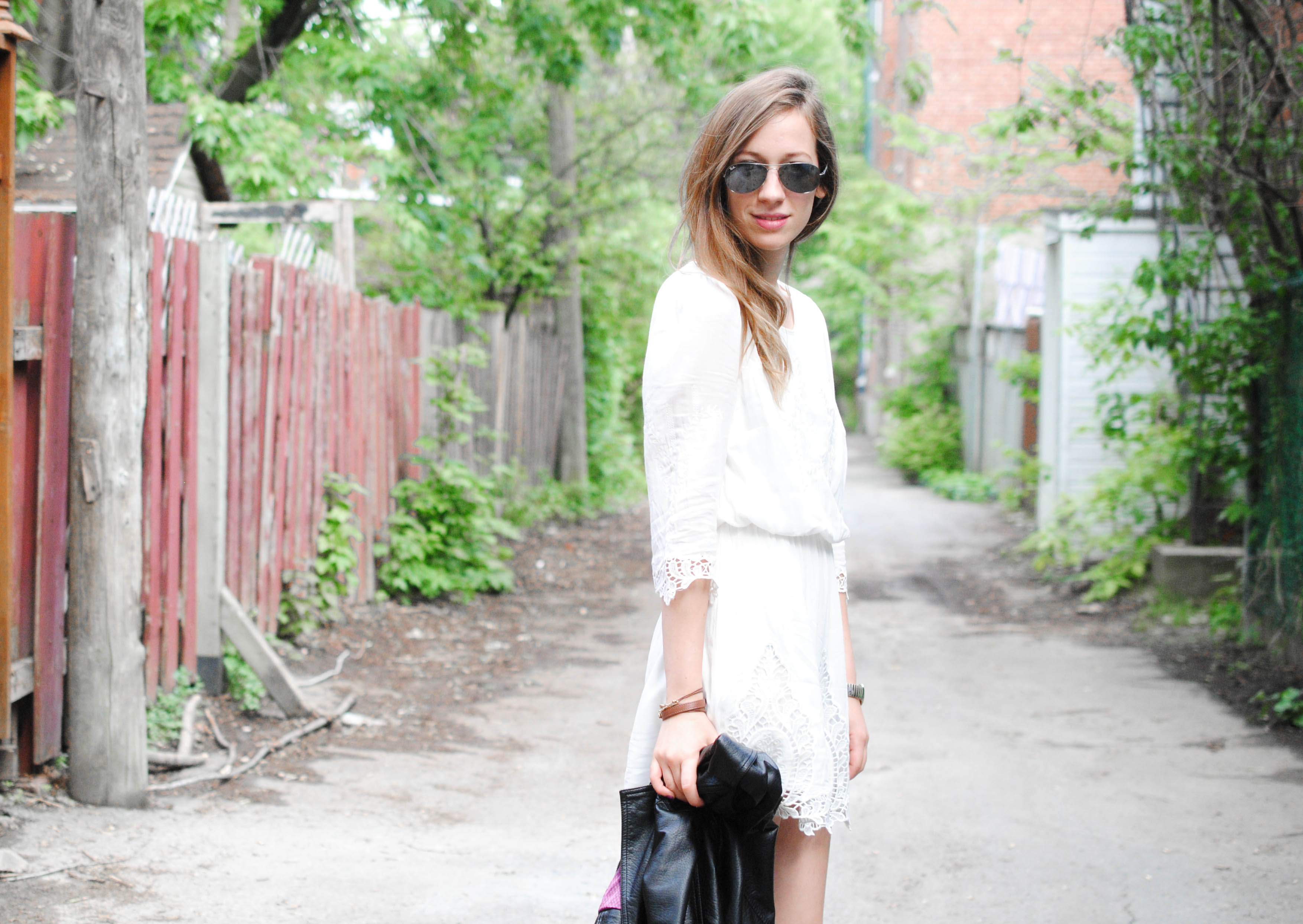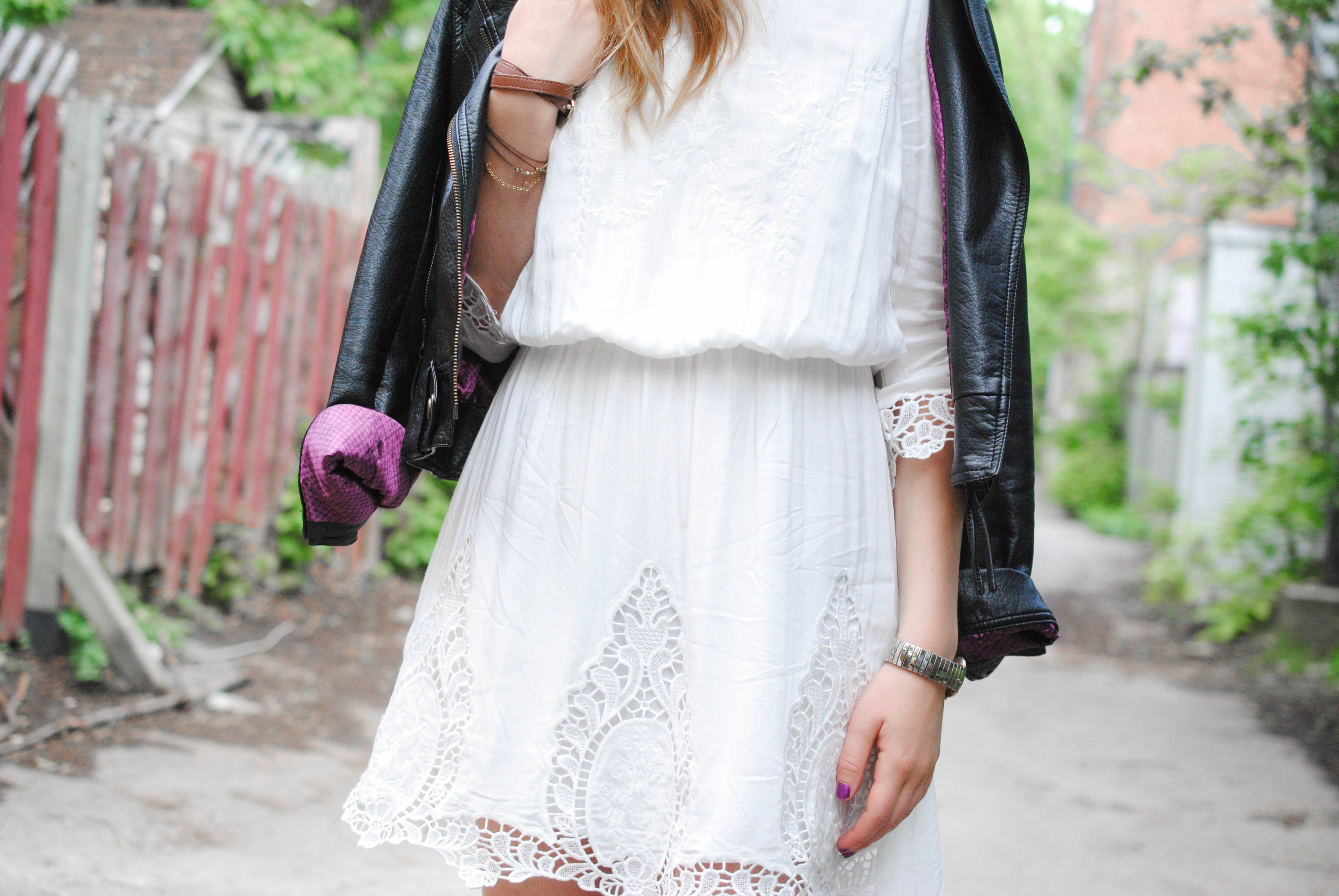 Sugarlips apparel dress. Zara shoes. Twik leather jacket. Ray Ban sunglasses. Lise Watier nail color.
I know I haven't been the girl-with-the-cute-dress lately. I use to wear dresses all the time on the blog, but then I started fancying shorts, caps and overalls. Still, one like this quickly finds a way into my wardrobe (and heart) with its lacy details, long sleeves and   vintage look. Sometimes, a girl needs to wear her lace dress, you know.
Also, shooting outside again, hello summer!
Je sais que je n'ai pas été la petite-fille-à-la-robe-trop-mignonne ces derniers temps. Au tout départ, je partageais souvent sur le blogue mes robes favorites, mais j'ai ensuite été entrainée dans ce sport qu'est le vélo et hop, je me suis vite mise à avoir un penchant pour les shorts, les casquettes et les salopettes. Toutefois, une robe comme celle-ci trouve rapidement place dans ma garde-robe (et mon coeur) dû à ses détails en dentelle, ses manches longues et son petit look vintage. Quelques fois, une fille ressent l'envie d'être une vraie fille et de porter une robe en dentelle, vous savez.
Oh eh, dehors à nouveau, c'est l'été!
Photos: Anik Lacasse-Richard
Read More