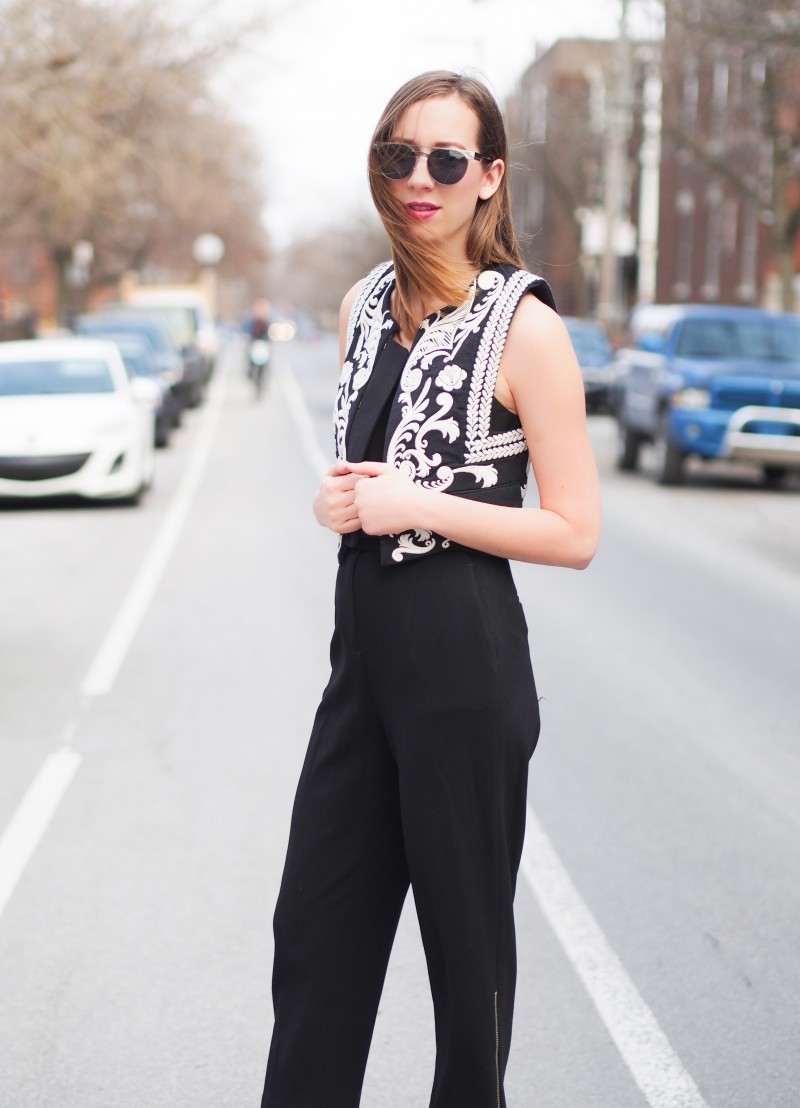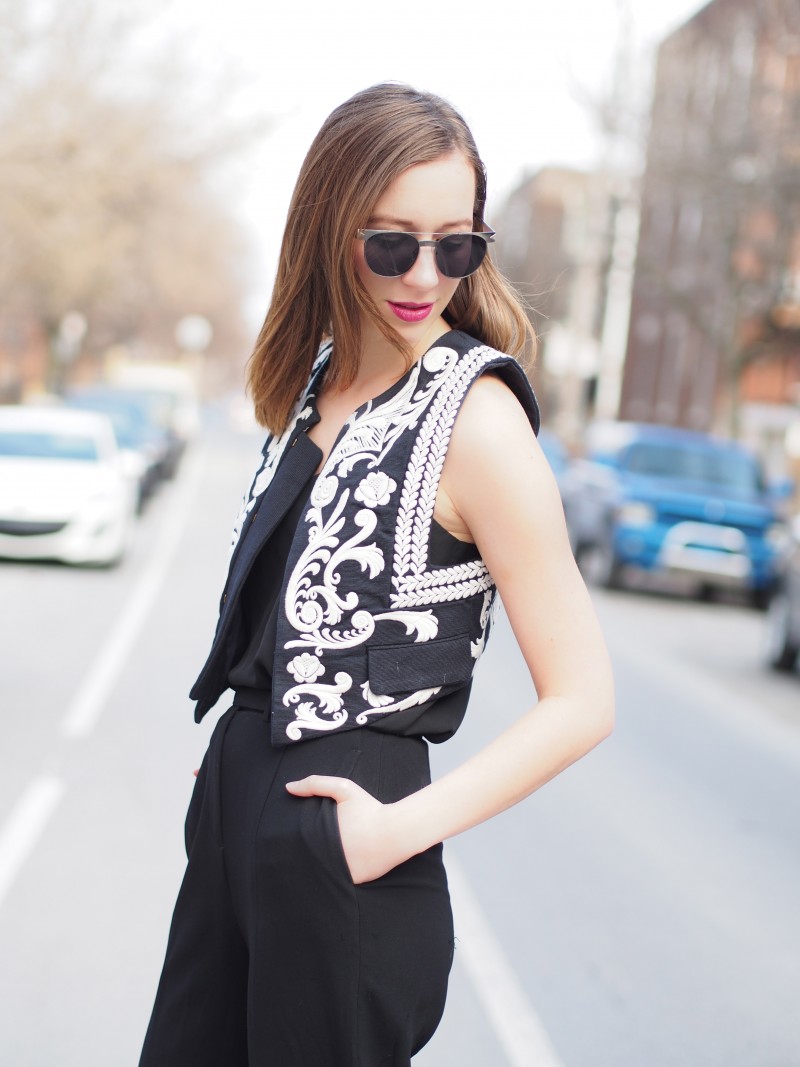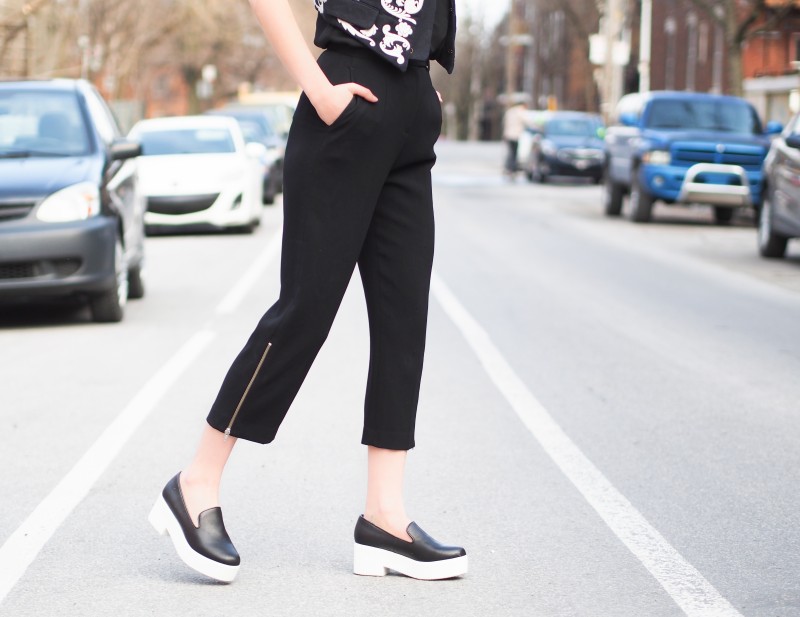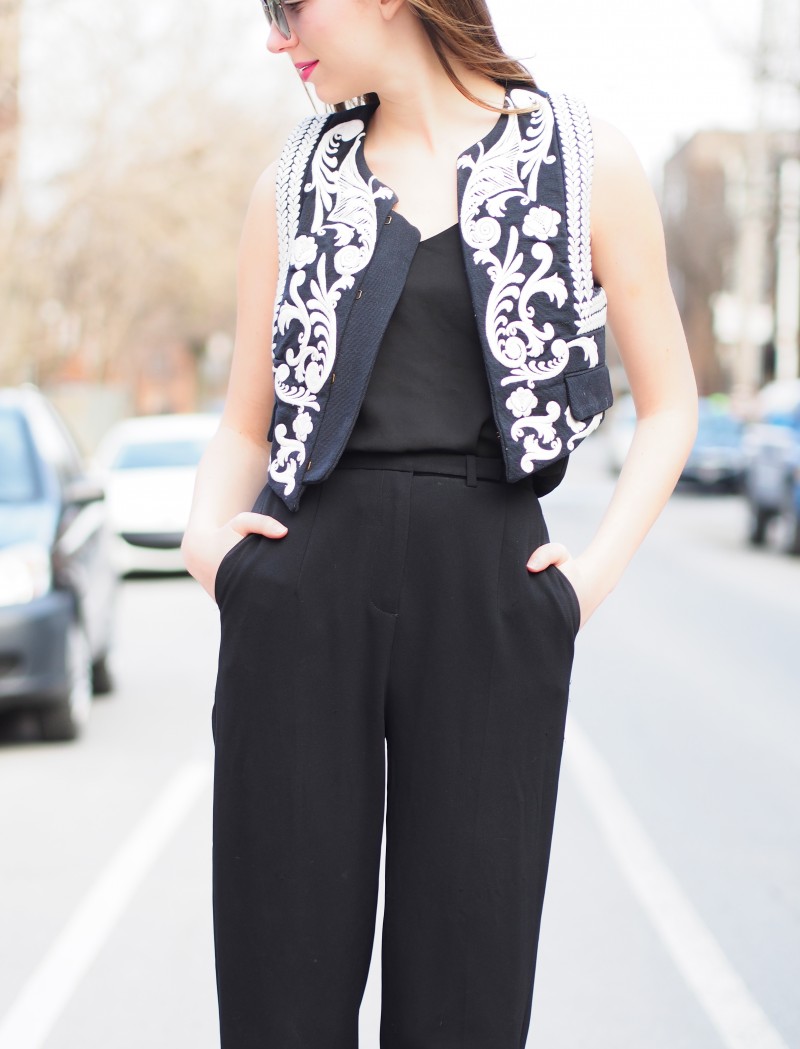 H&M Conscious Exclusive Collection vest. Sunglasses c/o Wholesaleshades. Aritzia pants. Tank top c/o Smart Set. Shelly's London shoes via Capezio.
The H&M Conscious Exclusive collection is pretty rad this year. I know much of you guys went to hit the store on the day that it came out and with reason. From embroidered sandals to leather crop tops, there's a glamorous yet cool western feel in each look. I'm pretty sure there are still a few pieces downtown, if you want to try and get your hands on this awesome vest.
La collection Conscious exclusive d'H&M est vraiment superbe cette année. Je sais que certains d'entre vous êtes allés en magasin le jour de son lancement afin de mettre la main sur votre pièces préférée, et avec raison. Des sandales à motifs en passant par des crop tops en cuir brun, toutes les pièces ont un côté glamour avec une petite touche western. D'ailleurs, mon petit doigt me dit qu'il doit rester quelques pièces au centre-ville, question que vous puissiez vous aussi mettre la main sur cette veste beaucoup trop jolie.
Photos: Anik Lacasse-Richard
Read More