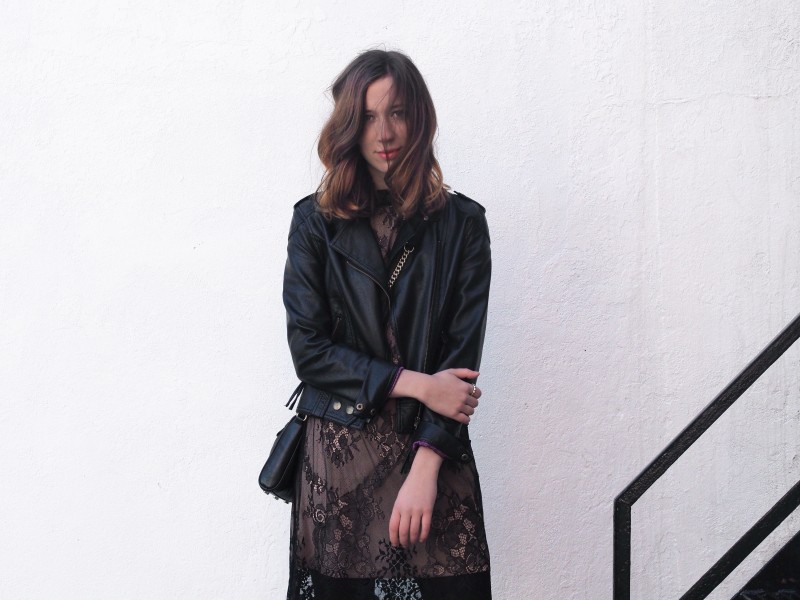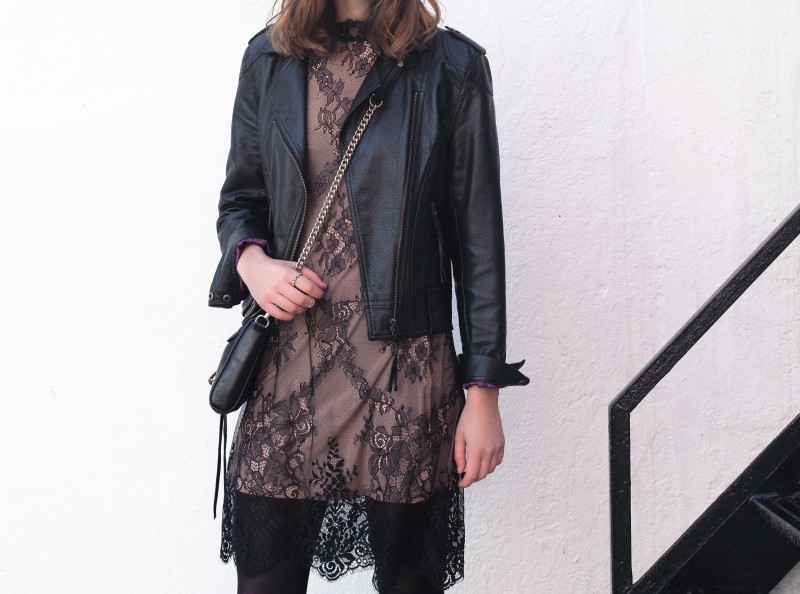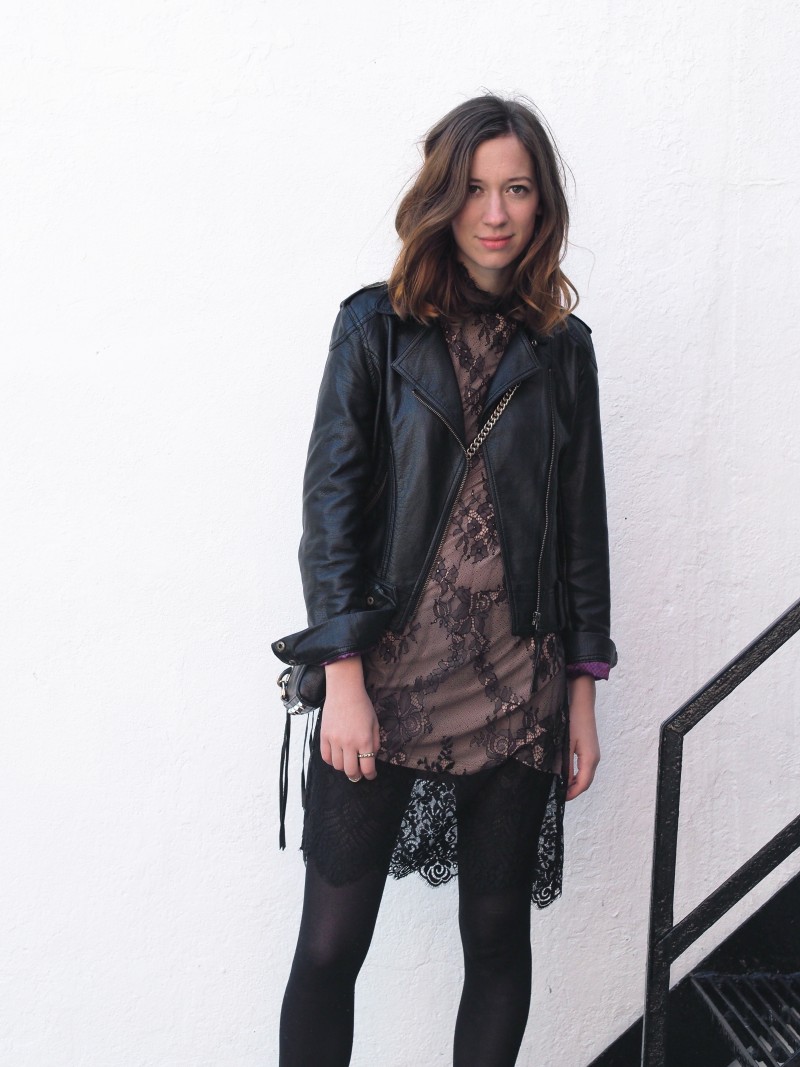 FrontRowshop dress. Rebecca Minkoff bag. Jeffrey Campbell shoes from Little Burgundy. Twik jacket from Simons.
This is not the first time that you've seen me wearing a leather jacket over a dress (remember here?) because I think it is always a great combination. I am not the type of girl that would pair a dress with heels and a clutch (well, except if it was for the Oscars), so a leather jacket and loafers always seems more appropriate to me. What about you, do you always go for the complete girly look or you try to tone it down a little?
Ce n'est pas la première fois que vous me voyez porter une robe ornée de dentelle avec un manteau de cuir (petit souvenir ici) puisque j'ai en tête que c'est la parfaite combinaison. Je ne suis pas du genre à agencer ma robe avec des talons et une petite clutch brillante (à moins que ce ne soit pour les Oscars), donc l'idée du manteau noir et des souliers plats me plait énormément. Etes-vous du genre à y aller pour le total look féminin ou vous êtes plutôt comme moi, à essayer de rendre le tout plus casual?
Photos taken by Nicolas BG/edited by me
Read More