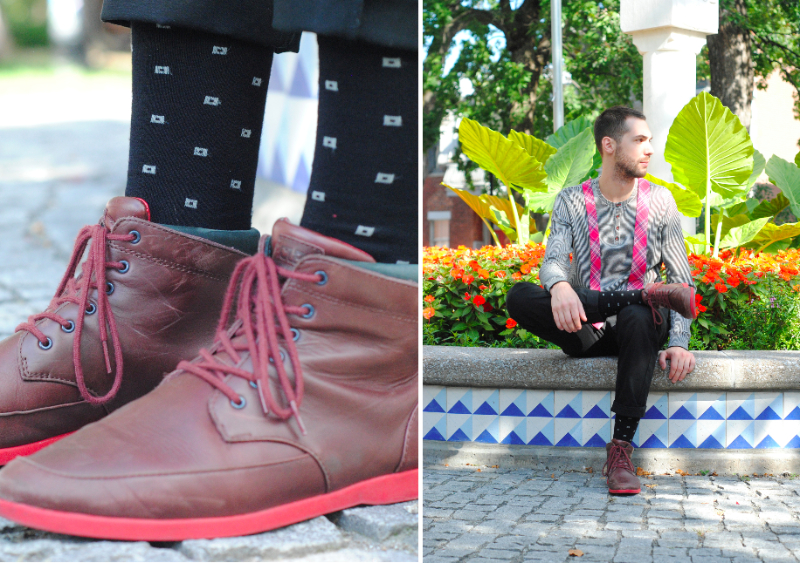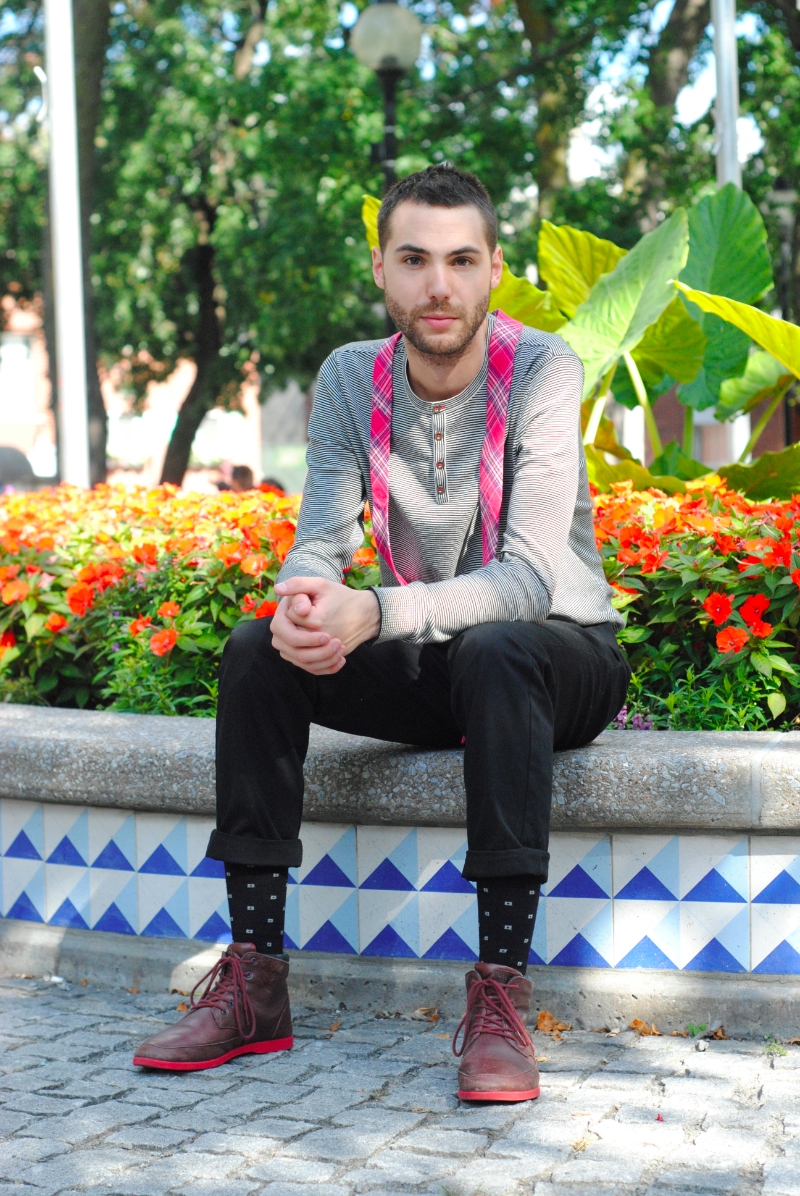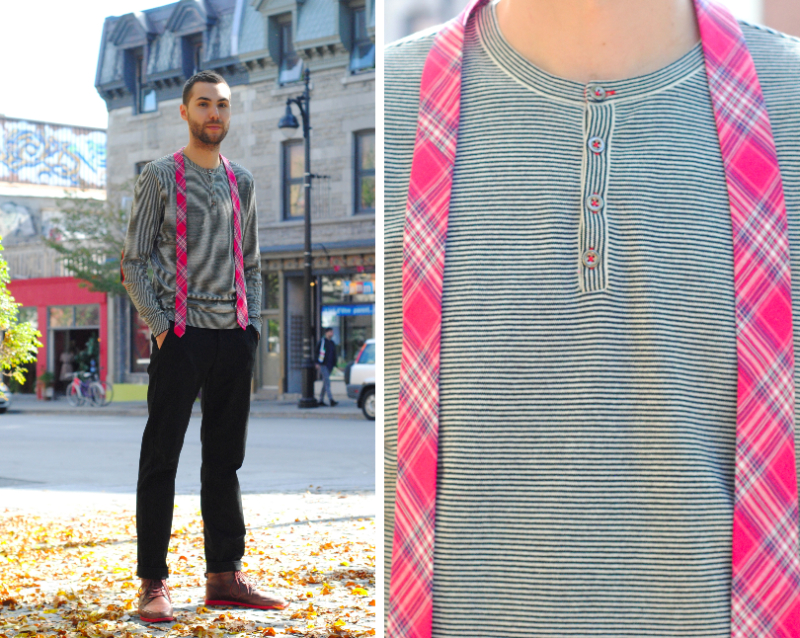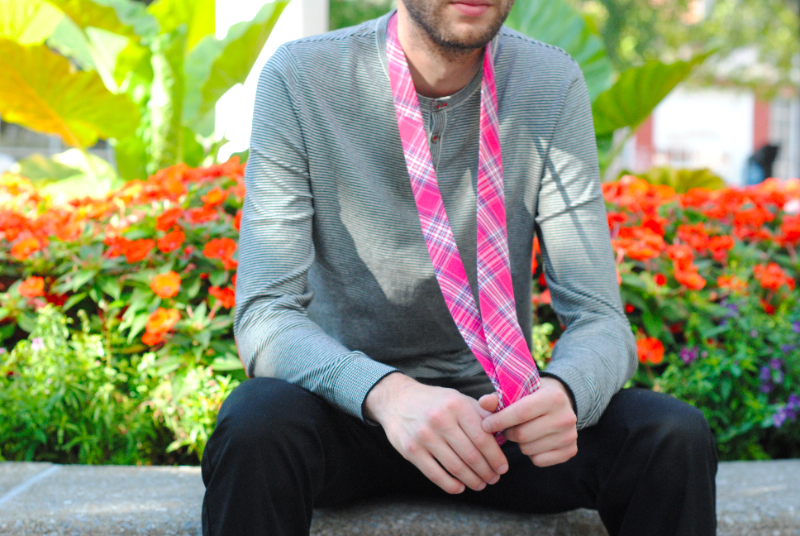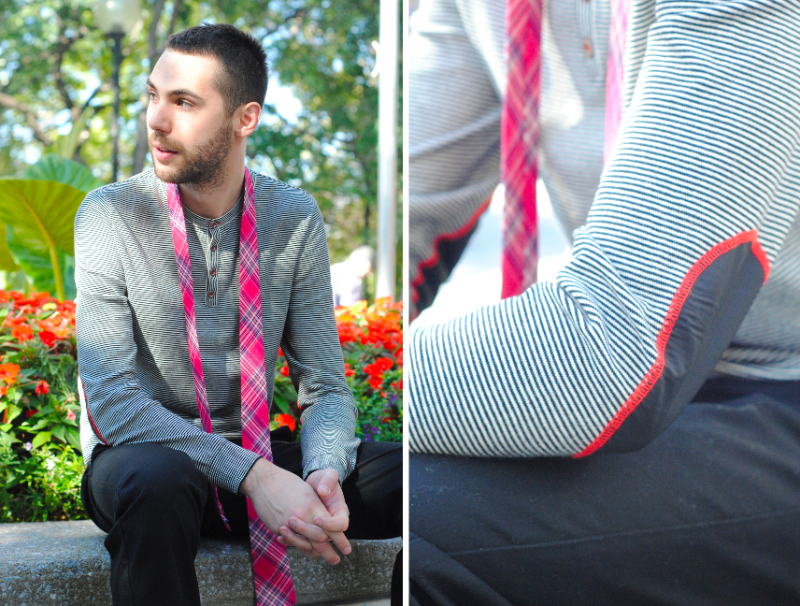 Tie, socks and top from Tristan. Pants from Atelier B. Clae shoes.
I asked the Foreign Diplomats drummer (who is also my boyfriend!) to model for this Tristan x Dentelle+Fleurs collaboration. I used an old lens that I had for a while now, completely manual and a little hard to manage, that also has this very sharp finish, to shoot those Tristan clothes. We previously went to the store together so that we could style him and together decide what he was going to wear. I think we were a good team, because I very much like the result. What do you think?
J'ai demandé au batteur officiel du groupe Foreign Diplomats (qui est aussi mon copain!) d'être mannequin pour cette collaboration Tristan x Dentelle+Fleurs. J'ai ressorti une vieille lentille de mes tiroirs, complètement manuelle et qui donne un résultat très défini aux photos, afin de capturer ces images composées de vêtements Tristan. Avant cette journée, nous nous étions préalablement rendus au Centre-Ville, afin de choisir ensemble les pièces qu'il allait porter pour l'occasion. Ainsi, nous avons travaillé de pair pour ce projet et je crois que nous avons formé une bonne équipe. Qu'en dites-vous, vous aimez?
Read More