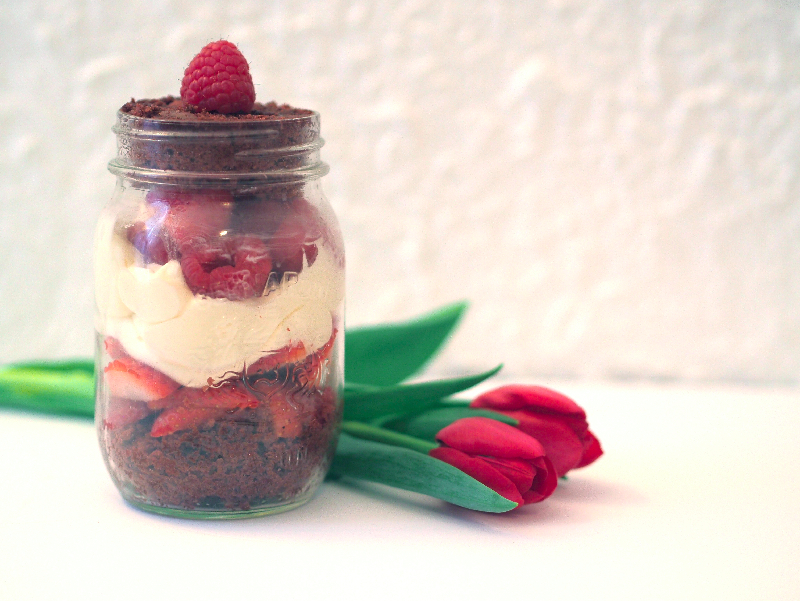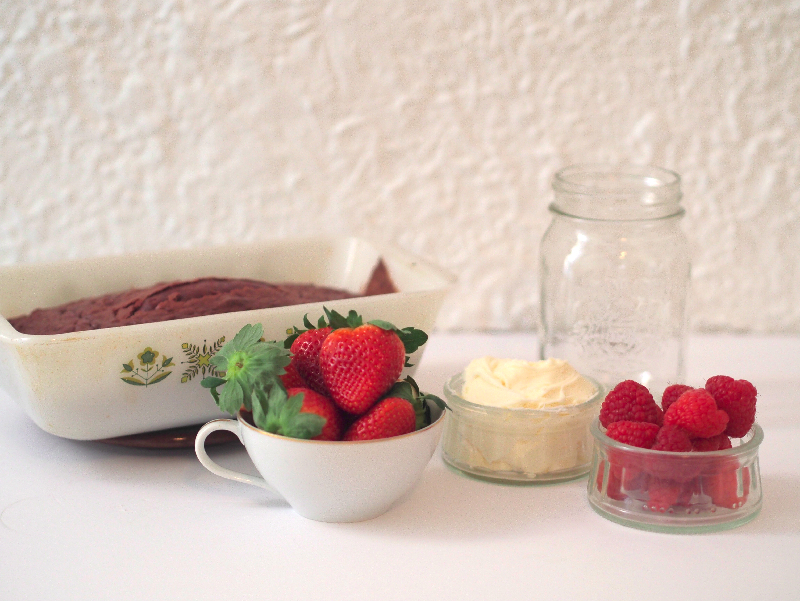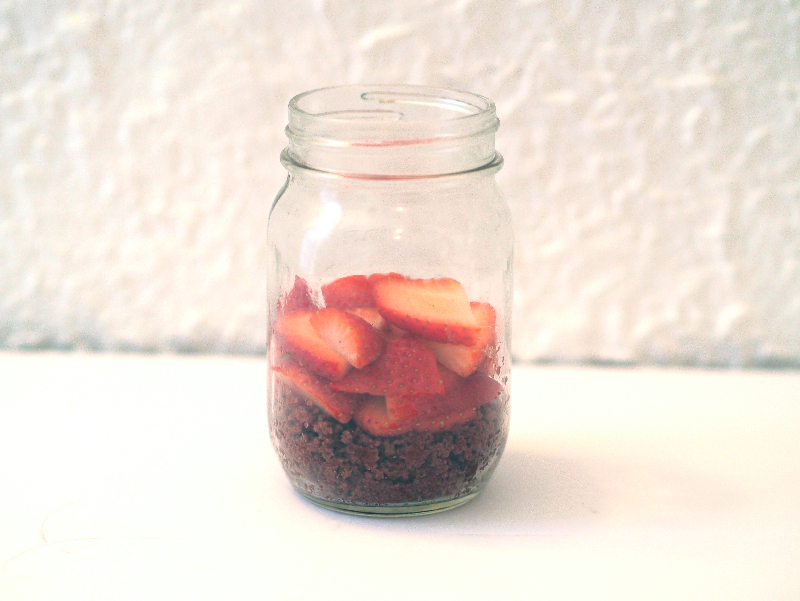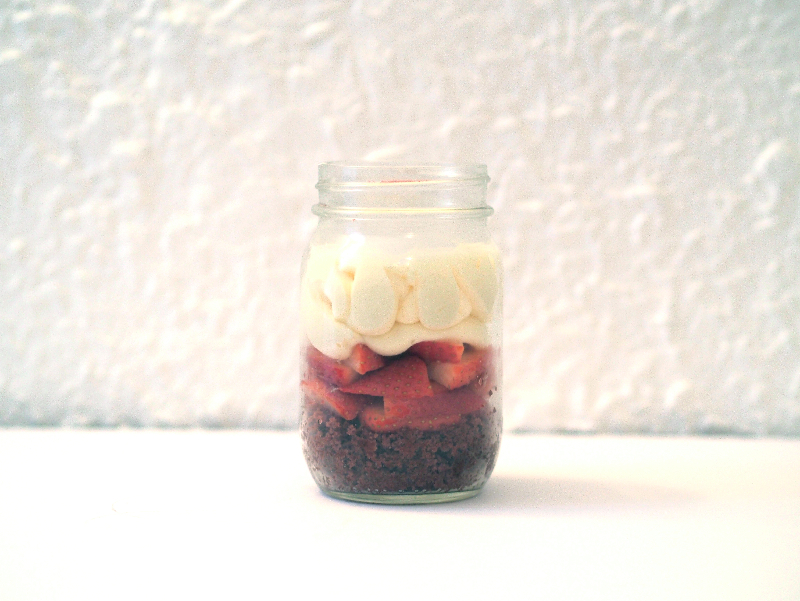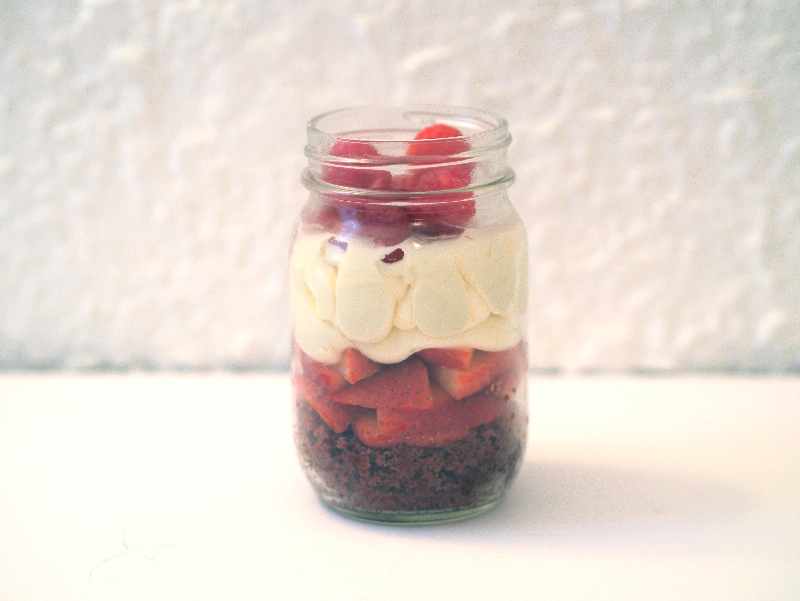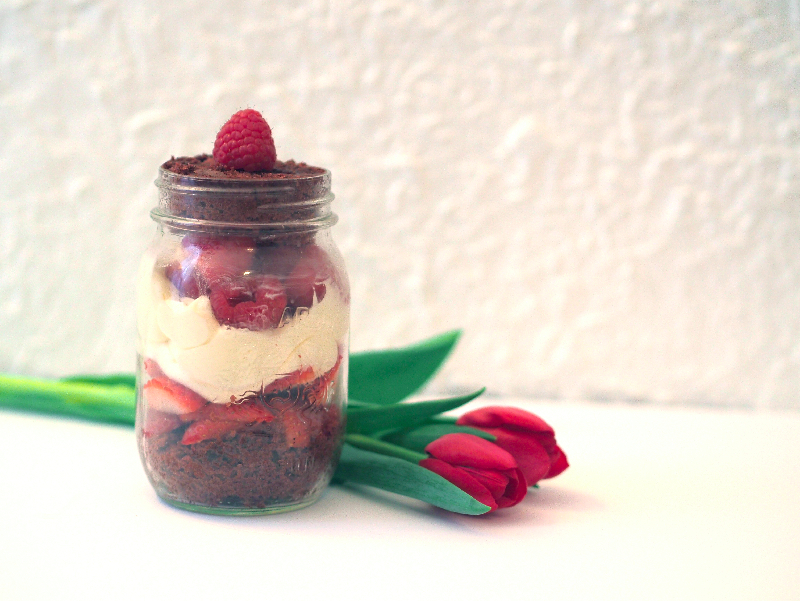 One great way to get to a gentleman's heart is by serving great food. Valentine's day is the perfect day to wear that sexy apron of yours and party in the kitchen. Here is a fun and easy DIY to try tomorrow and yes, you can share the final result with your loved ones or just eat one for yourself like I did.
1. You need: strawberries, raspberries, a cake, a jar and icing  2. Cook the cake and put some in the Masson jar  3. Slice strawberries and add them on  4. Add icing in the jar, then raspberries.  5. Put the cake in a plate and reverse the jar on it. The cake with be perfectly slick on top using this trick. You are now done. EAT!
This  DIY food post is in collaboration with Forever21, who is offering you the chance to win a 250$ giftcard. Hurray! How? Follow the steps below in the box using your Twitter and Instagram account. You also need to leave a comment, mentioning what your favourite item from the Forever21 Valentine's Day collection is (browse it here!). The winner will be announced next week. Good luck!
L'un des meilleurs moyens de gagner le coeur d'un gentleman est de lui servir de la nourriture hors du commun. La St-Valentin est la journée parfaite pour porter ce joli petit tablier qui traine chez vous et vous amusez dans la cuisine. Voici un DIY simple et mimi qui saura satisfaire le coeur et l'estomac de votre bien aimé. Vous pouvez le partager à deux ou tout simplement vous goinfrer seule comme je l'ai fait.
1. Vous avez besoin de fraises, de framboises, d'un gâteau, de glaçage et d'un pot Masson  2. Faites cuire le gâteau et ajoutez-en une couche au fond du pot  3. Trancher des fraises et ajoutez-les par dessus le gâteau  4. Ajoutez du glaçage et puis des framboises  5. Transférez le gâteau dans une assiette et faites basculer le pot Masson sur celle-ci. La finition sera ainsi bien plus jolie. Voilà, vous avez terminé! Miam
Ce billet DIY de nourriture est en collaboration avec Forever 21, qui vous offre la chance de gagner une carte cadeau de 250$ à aller dépenser en boutique ou en ligne. Vous n'avez qu'à suivre les instructions de la boite ci-dessous en utilisant vos comptes Twitter et Instagram. Aussi, vous devez laisser un commentaire, mentionnant quel est votre item favori de la collection St-Valentin du magasin (à voir ici). Le gagnant sera choisi la semaine prochaine. Bonne chance!
Read More